A team of scientists from Ghana's Crops Research Institute (CRI) of the Council for Scientific and Industrial Research (CSIR) has initiated wheat research towards its introduction in the country.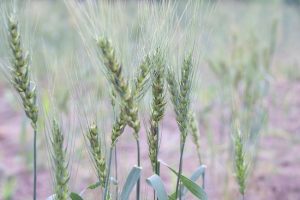 Bread wheat (Triticum aestetivum) is one of the world's most important cereals of the grass family with an estimated economic value of $40 billion per annum in trade.
Ghana's estimated wheat consumption per capita is 27Kg per annum, largely used for bread, animal/poultry feed and food.
According to the Observatory of Economic Complexity (OEC) report, Ghana imports wheat primarily from Canada ($147 million), Russia ($58.2 million), Lithuania ($14.6 million), France ($10.5 million), and Ukraine ($10.1 million) every year.
The wheat import market continues to grow rapidly for Ghana with a population growth of over 30 million people coupled with fast urbanisation.
Unfortunately, the Russia-Ukraine war and the cessation of the black sea grain deal, have negatively hindered wheat grain exports from these parts of the world.
Among other things, climate change, however, presents opportunities for new crops to adapt to newer environments.
The CSIR-CRI has, therefore, commenced wheat adaptive research studies in the Forest, Transition and Guinea Savannah agroecological zones of Ghana with funding from India partners, ARIMA-FARMS.
The researchers are led by Dr. agr. Felix Frimpong and Dr. Kennedy Agyeman, under the directorship of Prof. Moses Brandford Mochiah and the deputy director, Dr. Maxwell Darko Asante.
"The relevance of the wheat research in Ghana is to be able to grow and produce our own wheat flour for bread and other baked products and poultry feed by Ghanaian farmers without solely depending on foreign importation," said Dr. Frimpong.
The team hopes to evaluate the performance of wheat varieties from India across Ghana towards varietal release and registration.
They called for immediate funding and resource support from well-meaning Ghanaians, private companies, international donors and banks, science-based institutions and embassies of various foreign countries as well as the government of Ghana to aid the expansion of the initiative and breed for more varieties.
For further enquiries and support to the intended Ghana wheat development programme, you may contact cridirector@cropsresearch.org or f.frimpong@cropsresearch.org
By Kofi Adu Domfeh