Ghana's President Nana Akuffo-Addo has lifted the ban on movement imposed in Accra and Kumasi as part of measures to slow down spread of the coronavirus in the country. The ban came into effect at 1.00 am, local time on Monday, April 20, 2020.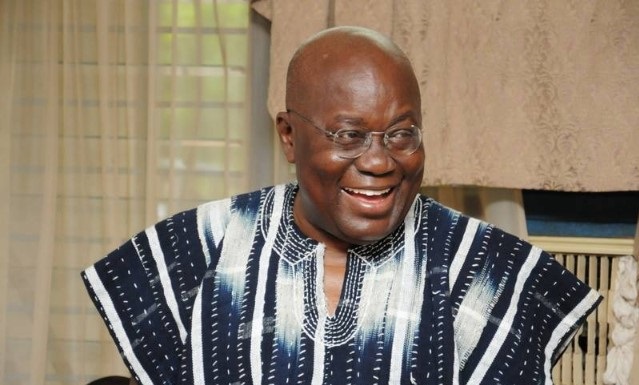 Aside the lifting of the ban on movement, which had been in place for 21 days, other restrictions are still in place. These are a ban on social gatherings and closure of schools. Border crossings will remain shut for two additional weeks to prevent further spread of the virus.
The President announced this on Sunday night, in his national address on the status of efforts at containing the virus. He explained that the decision to ease the restrictions, follows a better understanding of the nature of the virus, success in containing its spread, an enhanced testing programme and the expansion of isolation and treatment centres.
The President stressed that in lifting the ban, the government is not lessening its resolve. "Lifting these restrictions, does not mean we are letting our guard down…I am even demanding greater adherence to these measures," he said.
President Akuffo Addo also stated that "businesses and other workplaces can continue to operate, observing staff management and workplace protocols with the view to achieving social distancing and hygiene protocols."
The President's announcement has been received with mixed reactions.
Some have described the decision as premature and unfortunate since it will further hasten the spread of the virus. While, others say the decision was politically motivated to allow the Electoral Commission (EC) space to undertake the compilation of a new voters register for 2020 general elections. This exercise has been kicked against by a cross section of Ghanaians, who say a new voters register is not necessary at this time.
Ghana has now recorded 1,042 cases of COVID-19 and nine deaths.
Worldwide, 16 countries have lifted restrictions on movements. They are Spain, Austria, Switzerland, Italy, Finland, Germany, Denmark, Czech Republic, Slovenia and Poland. The others are China, India, New Zealand, United States, Belgium and Iran. The announcement by President Akuffo Addo makes the Ghana, the 17th and only African country to lift restrictions on movement.
Meanwhile, the UK, France, Singapore, Portugal, Hungary, Canada, Australia, Greece, Vietnam, Brazil, Argentina, Mexico, Saudi Arabia, Israel, South Africa and Nigeria, have extended restrictions on movement. And Japan, Russia and Sudan have strengthened restrictions.
By Ama Kudom-Agyemang, Accra, Ghana