Germany is the latest country to ratify the Nagoya Protocol on Access to Genetic Resources and the Fair and Equitable Sharing of Benefits Arising from their Utilisation, bringing the total number of ratifications to 74. This includes 73 countries and the European Union (EU), which ratified the Protocol in May 2014.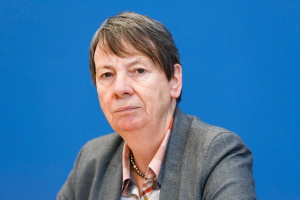 "I congratulate the Government of Germany and look forward to more ratifications from the EU group and other developed countries and emerging economies in the coming months," said Braulio Ferreira de Souza Dias, Executive Secretary of the Convention on Biological Diversity (CBD). "The recent action by Germany also moves us closer to reaching our goal of 100 ratifications before the important meetings of the Convention and its Protocols to be held in Mexico later this year." He recalled that the European Union has been very supportive of the Nagoya Protocol, both during the negotiations and now in its implementation phase. In particular, the financial support of the EU has been instrumental in making the ABS Clearing-House operational.
Out of the 28-member countries to the European Union, seven have now ratified it. They include: Croatia, Denmark, Germany, Hungary, Slovakia, Spain and the United Kingdom.
Barbara Hendricks, Federal Minister for the Environment, Nature Conservation, Building and Nuclear Safety, deposited the instrument of ratification of Germany with the Secretary-General of the United Nations in New York, on 21 April 2016. As provided for in its Article 33, the Nagoya Protocol will enter into force in Germany on 20 July 2016.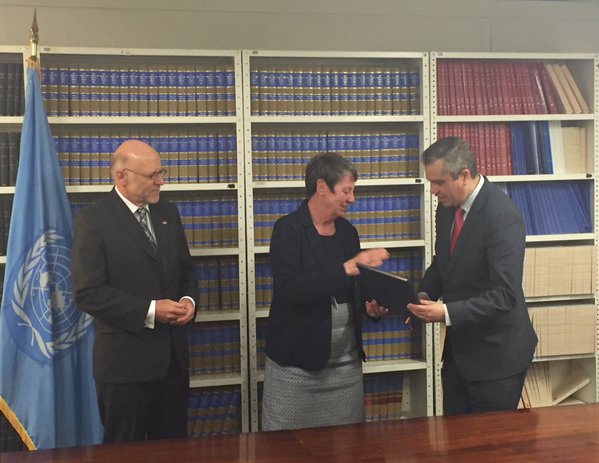 Nigeria is yet to ratify the international treaty.
The 2010 Nagoya Protocol is a supplementary agreement to the CBD and a key element in the global framework for sustainable development. It builds on the access and benefit-sharing provisions of the CBD by establishing predictable conditions for access to genetic resources and by helping to ensure the fair and equitable sharing of benefits arising from the utilisation of these resources.
The commitment of the EU and Germany to the Nagoya Protocol represents a big step in advancing the fair and equitable sharing of benefits. The Nagoya Protocol provides a legal framework which can contribute to transparency and clarity for the various stakeholders involved in access and benefit-sharing agreements. In Germany and the European Union, these stakeholders can include research institutions, botanical gardens and collections, pharmaceutical and cosmetic companies, biotechnology companies, and the agriculture and horticulture sector.