The German Government has formally begun a cross-sector debate on Tuesday, June 14, 2022, on how to transform the economy to meet its goal of becoming climate neutral by 2045.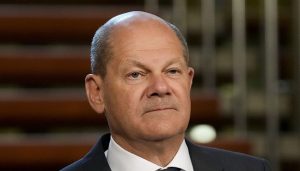 Chancellor Olaf Scholz is set to attend the inaugural meeting of the Alliance for Transformation, along with major business associations and trade unions, at the chancellery in Berlin.
Several Cabinet ministers, including Economic Affairs and Climate Action Minister Robert Habeck, were also scheduled to be there.
The three parties governing Germany included the Social Democrats, Habeck's Greens and the liberal Free Democrats agreed to toughen up national climate change targets as part of their coalition agreement.
According to the deal, in the first half of 2022, stable and reliable framework conditions for the transformation of the economy will be discussed.
"This will be a major challenge in particular for Germany's crucial manufacturing sector, including its car industry.''
The strategy was focused on a massive expansion of renewable energy a policy that has been given a boost by the war in Ukraine and the effort to wean Germany off Russian fossil fuels.
As a result of the Ukraine war, energy prices had  risen sharply.