Germany has been accused of influencing the emergence of Achim Steiner, former head of the United Nations Environment Programme (UNEP), as the new Administrator of the United Nations Development Programme (UNDP).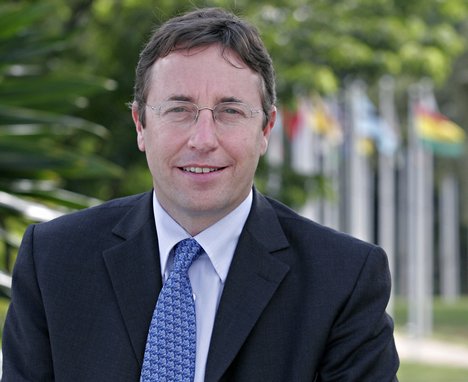 Steiner, a German with extensive experience at the world organisation, was last week named by United Nations Secretary General, Antonio Guterres, as the new UNDP chief.
Steiner, who previously headed the UN office in Kenya, was selected to succeed Helen Clark, a former New Zealand prime minister, who has steered the UN's largest agency since 2009.
But one of the candidates passed over for the post, French Environment Minister Segolene Royal, said she was surprised by the appointment because, according to her, Guterres had promised a woman would take the job.
Former British foreign secretary David Milliband, who now heads the International Rescue Committee, was also tipped as a possible successor.
Royal intimated that Germany used its weight as a major UNDP donor to have Steiner chosen.
"I regret it, of course. That doesn't gel with what was said, but c'est la vie (it's life)," Royal told French television.
Clark is officially leaving the UNDP top post on Wednesday, April 19, 2017 at the end of her second four-year term.
"It has been an honour and privilege for me to lead UNDP for eight years," Clark wrote in the email addressed to "dear colleagues."
Clark, 66, took the helm at UNDP in 2009 and, in April last year, launched a campaign to run as UN secretary general, which she lost to Guterres.
Headquartered in New York City, the UNDP seeks to reduce poverty, improve social development and encourage women's empowerment.