German Environment Minister Svenja Schulze said on Monday May 27, 2019 that she would force the government to move forward with a draft law to protect the climate and accused Chancellor Angela Merkel's conservative bloc of stalling on the issue.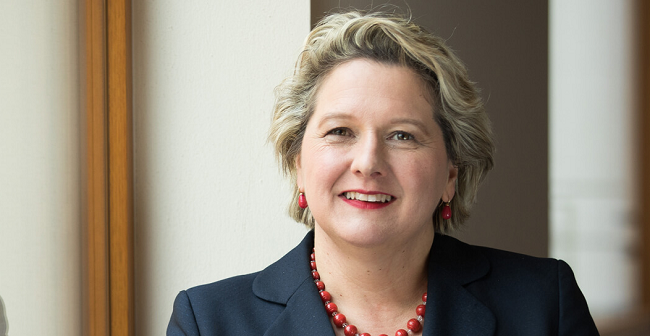 "I have been waiting since February for an answer from the conservative Union on our draft climate protection law,'' Schulze, a member of Merkel's junior coalition partners, the Social Democrats, told dpa.
Schulze said that Merkel's Christian Democrats and their Bavarian sister party, the Christian Social Union, had only made clear what they do not want.
"Now it is time to take the next step,'' Schulze said.
She said she would start a process on Monday for the draft law to be submitted and considered by all government ministries.
Until now it has been sitting for review with the chancellory.
The European elections on Sunday saw Green parties make major inroads and become the second-largest party in Germany, ahead of the SPD, for the first time in their history.
Schulze said that the results showed that citizens wanted the government to finally act and take effective steps against climate change.
The draft law will require each sector of the economy to set binding targets to reduce carbon-dioxide emissions, for Germany to meet its emission-reduction goals for 2030.
Members of Merkel's CDU have rejected the sectoral approach and pushed for pan-economic steps.
A climate cabinet convened by Merkel will meet on Wednesday to discuss its next steps.
Schulze said her draft law would not prevent the cabinet from considering federal measures like a carbon tax.