Disparities between women and men with regards to access to and control of economic resources and political power constitute a hindrance to bridging gender equality gaps.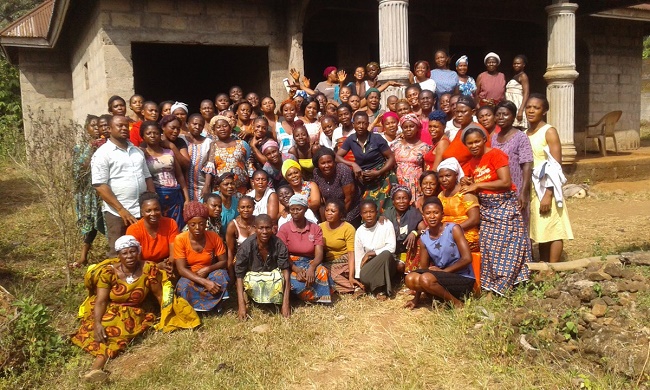 As the gender variable enters the sustainable development equation, attention is now drawn to creating a better understanding of the role of gender equality and equity in poverty alleviation and achievement of Sustainable Development Goals (SDGs).
It is pertinent to advance that gender equality agitation does not ignore the biological differences between men and women especially as regards reproductive roles.
Rather, it helps to appreciate the uniqueness of each gender group and the importance of bringing the different needs and priorities of both women and men into development plans.
According to the Gender Snapshot 2022 Report by UN women and the UN Department of Economic and Social Affairs (UN DESA), at the current rate it will take close to 300 years to achieve full gender equality, one of the 17 Sustainable Development Goals (SDGs).
The report further reveals how gender disparities are worsening due to COVID-19 pandemic, violence, climate change and backlash against women's sexual and reproductive health rights.
It said these factors will make it difficult for many countries to meet SDG number 5 by 2030 deadline. SDG number 5 seeks to achieve gender equity and empowerment of women and girls.
The report highlighted the need for cooperation, partnership and investment to put the world back on track towards achieving the goal.
"Without swift action, legal systems that do not ban violence against women, or protect their rights in marriage and family, may continue to exist for generations to come," it said.
Some stakeholders have advocated increased gender response in budgeting to promote awareness, equity and equality as part of the measures to close the widening gaps.
They said there is the need to ensure that women and men are free to develop their full potential and are able to make choices without restrictive gender roles.
Mrs Felicia Onibun, National Coordinator, 100 Women Lobby Group, at a workshop on Gender Responsive Budgeting Framework in Abuja, highlighted the need for a gender budgeting that is inclusive and captures women, Persons with Disabilities (PWDs) and all vulnerable people.
"Budgeting for gender response is important because women's needs are different from men's need. What a woman needs to achieve her goal is different from what a man needs", she said.
Similarly Mrs Tayo Erinle, Executive Director, Talitha Cumi Foundation, said increased gender budgeting and budget performance will address discrimination, bias and other forms of violence against women and children.
Therefore, women and men's need and interests are to be equally valued and protected if any nation is to achieve sustainable development.
Countries with wide gender gaps are found to exhibit poor indicators of growth like poor nutrition, high maternal and infant mortality rates, poverty, low life expectancy, low level of education and high prevalence of HIV/AIDS.
A major concern in many African countries is the continued low representation of women at all levels of governance and economic negotiations, especially at grassroots level.
A gender activist, Chinonso Okechukwu, at a recent media forum in Lagos said this anomaly must be addressed for any meaningful development to take place.
Okechukwu, the Focal Person of Nigerian Feminist Forum (NFF), decried the low female representation and participation in the public service and politics in Nigeria.
According to her the national average of women's political participation has remained at 6.7 per cent in elective and appointive positions, a figure she said was not good enough
Women and men's voices must be heard in all areas of development, including climate change, poverty and drafting of strategies and programmes for sustainable development.
Experts say governance must be gender-sensitive for it to be equitable, sustainable and effective.
Prof. Joy Ezeilo, the Founder of Women of Aid Collective (WACOL), an NGO, also frowns at the dismal participation of women in politics, saying many of them have continued to be disenfranchised.
"And there is no way we can make claims to sustainable development without full participation of women in governance and indeed in all sectors including economy,'' she was quoted by the media as saying.
According to her because of the `mercantile politics` practiced in Nigeria most women cannot afford to venture into politics and be part of decision making and implementation processes.
"Sometimes women economic status also affects their political careers,'' she said.
By Justina Auta, News Agency of Nigeria (NAN)