The Global Environmental Facility's Small Grant Programme (GEF SGP) says it has executed over 143 environmental projects in 25 states with $5 million to support environmental management in Nigeria.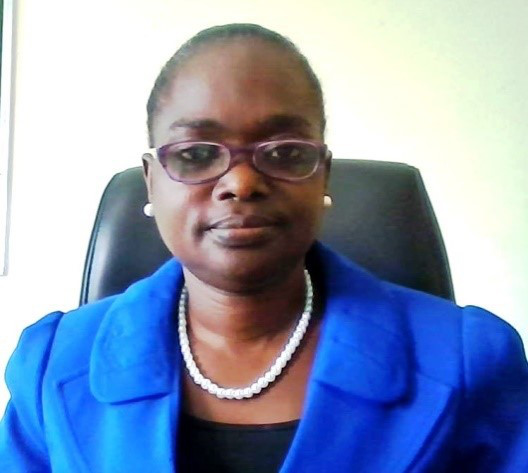 National Coordinator of GEF SGP, Mrs Ibironke Olubamise, disclosed this in an interview with the News Agency of Nigeria (NAN) in Abuja on Thursday, June 6, 2019.
Olubamise was speaking on the commemoration of the 2019 World Environment Day, which holds on June 5 annually to create awareness on the environmental challenges and ways to address them.
The theme of this year's global day is entitled "Beat Air Pollution".
"The GEF Small Grants Programme implemented by the United Nations Development Programme has worked in Nigeria with over 120 NGOs, building their capacity to implement over 143 environmental initiatives in 25 states to the tune of over $5 million.
"We call upon well-meaning individuals, organisations and governments to work with us to scale up some of the results and achievements which have received national and international accolades."
According to her, the government also needs to support and roll out an aggressive environmental awareness and education programme.
"This should be backed by strong policy and action plan with conducive environment to allow smooth and proper implementation of all strategies and action plans.
"It is critical for the government to begin to implement all the environmental management policies and documents including the one submitted to the international communities as pledge to signing multilateral environmental agreements.
"These agreements include the Convention on Biological Diversity (CBD), the Convention on Trade in Endangered Species (CITES) and the UN Framework Convention on Climate Change (UNFCCC)," she said.
According to her, many NGOs are doing great to create awareness and educate the populace as well as engage our leaders and political officeholders on the effect of unsustainable exploitation and come up with innovative ideas to address the challenges.
Olubamise said that these efforts must be supported by providing conducive atmosphere, the needed resources and continue to build the capacity of the NGOs in come up with solutions to address environmental problems.
"It is very alarming to learn that four of the most polluted cities in the world are in Nigeria. It is therefore important to stop dealing with the issues of environmental degradation and climate change with levity.
"Our leaders can no longer continue to pay lip service to the challenges of environment that we face in Nigeria.
"Though the theme of this year's World Environment Day is 'Beat Air Pollution' the seriousness and complexity of environmental issues we face are too enormous to continue to ignore.
"From deforestation, to habitat and species loss, to increasing atmospheric temperature and unnatural disasters, human beings are only digging their own grave by not addressing the issues with all the seriousness they deserve," she said.
According to her, the environment, species and habitats may not have the right to protest their being endangered and going into extinction due to man's unsustainable exploitation.
"But the effects of these will only be felt by the same human beings who had brought about the untold hardship upon the fauna and flora.
"Pollution is a serious silent killer, which must be tackled headlong to improve the quality of life of the people.
"A greater portion of the flooding we experience in this country is avoidable, if only the relevant stakeholders will jettison the pursue of personal and selfish gains for the good of all and the unborn generations.
"The same goes with issues of pollution, deforestation and land degradation," Olubamise said.
According to her, scientific researches by academic institutions must as a matter of urgency be harmonised, and the findings used to address our environmental challenges.
She added that support for scientifically creative solutions must be intensified with all available resources and enabling environment to continue to help to find lasting and sustainable solutions to environmental problems.
"Although the consequences of unsustainable exploitation and utilisation of natural resources may not be equally felt by everyone.
"But the business community and the organised private sector must appreciate the fact that every human being in the face of the earth will eventually become a victim of environmental degradation either directly or remotely.
"It has been established that environmental degradation is now affecting the bottom line.
"Production of good and financing of business ideas with no regards for the consequences on the environment are all business as usual practices that need to stop," Olubamise said.
According to her, individuals can do so much to support the restoration of environment.
"Indiscriminate dumping of refuse, especially in the drains, clearing of ecosystem for unsustainable farming practices, engaging in illegal logging and trading in endangered species are all issues that must be addressed.
"Tree planting, efficient use of energy and water as well as sustainable consumption are the very basic that individuals may do to contribute to sustainable environmental management," she said.
By Deji Abdulwahab