The Global Environment Facility (GEF) and the Global Initiative for Food Security and Ecosystem Preservation (GIFSEP) are planting 1,000 trees in schools in the Federal Capital Territory (FCT) to mark the World Earth Day.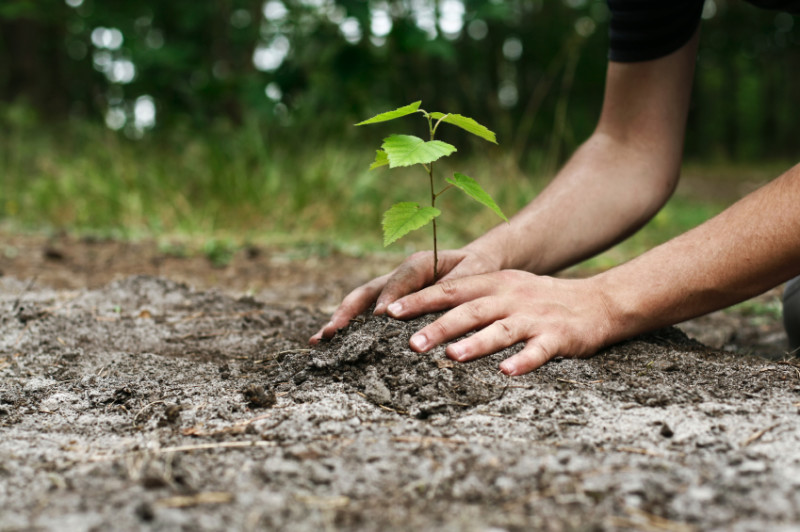 Executive Director, GIFSEP, Mr David Terungwa, disclosed this in an interview with the News Agency of Nigeria (NAN) in Abuja, following the launch of the "Trees for Schools Campaign" at Government Science and Technical College.
Terungwa said the campaign was aimed at enhancing awareness on the importance of environmental management among students.
"The initiative is about creating awareness on trees to students so that they know the importance, plant trees themselves and nurture them to maturity.
"We are launching the initiative and we plan to cover all the schools in the FCT; we are planting economic trees that have value so they would not be destroyed and altogether we have 1000 trees.
"We are planting trees in schools based in the space provided; here we are planting 50 trees," he said.
Mrs Ibironke Olubamise, National Coordinator, Global Environment Facility – United Nations Development Programme (UNDP-EF), Small Grants Programme (SGP) told NAN that the organisation was supporting such projects with small grants.
"One of the ways we are promoting environmental management is through initiatives like ths; it is the UNDP implementing the Global Environment Facility's Small Grants Programme that has thrown its weight behind this programme.
"The GEF Small Grants Programme has supported more than 140 environmental projects in Nigeria and it is more than $4 million we have spent in cash; the projects also bring counterpart funding."
Olubamise added that the theme of the 2018 World Earth Day was apt in view of the dangers of plastic wastes to human health and the environment.
"We know that plastic is not biodegradable; it remains for years.
"Go to the beaches, on the streets, there are litters of plastic waste everywhere.
"When animals ingest these wastes, they end up on our tables; we do not need scientists to tell us that plastic waste is dangerous to our environment and health."
She further reiterated the UNDP's support for programmes aimed at the sustainability of the environment.
Earth Day, a day of political action and civic participation, is an annual global event promoting sustainable methods in environmental management.
Earth Day Network, the organisation that leads Earth Day worldwide, has chosen "End Plastic Pollution" as the theme for 2018.
By Temitope Ponle