Recently in Cairo in Egypt, African Environment Ministers convened to discuss African's Climate Change Challenge. On March 6 they agreed on a final declaration officially called "Cairo Declaration on Managing Africa's Natural Capital for Sustainable Development and Poverty Eradication." Recognising the nexus between land productivity, food security and poverty eradication in Africa, they agreed to increase productivity in the use of natural resources in enhancing economic and social benefits for poverty reduction, job creation and sustainable development.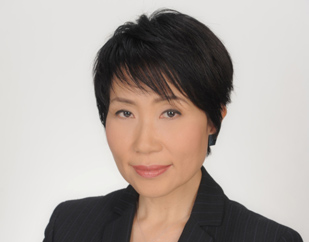 The GEF CEO Naoko Ishii joined this high level meeting to present the GEF's Integrated Approach Pilot programme on Fostering Sustainability and Resilience for Food Security in Sub Saharan Africa. With a growing population that will demand major increases in food production, the African continent is faced with increasing pressure on already fragile and stressed lands, and increase vulnerability of millions of smallholder farmers.
"In a sense Africa is facing a perfect storm with food deficit, climate change impacts and rapid population growth," Ishii said. "The key is to help small holders manage their natural capital in a sustainable manner—the land, soil, water, vegetation and genetic resources that are vital for continued and increased agricultural productivity."
The GEF as financial mechanism of global environmental conventions is well placed to help countries safeguard valuable ecosystem services that underpin sustainability and resilience of agricultural systems in the continent's most vulnerable regions. The programme will engage a diversity of actors and partners at national and regional levels, to promote policy and investment options for scaling up interventions, and innovative tools for monitoring and assessment of ecosystem services.
This approach will bridge the gap between traditional practices of smallholder farmers and intensified systems that seek higher yields, and at the same create opportunities to integrate environmental priorities into food production systems and food value chains. This in line with the commitment of countries to the Comprehensive African Agricultural Development Programme of the Africa Union, and will be reinforced through a high-level partnership framework that involves development partners, scientific institutions, the private sector, foundations, and grassroots organisations.
Building a Solid Foundation for Sustainable Development
The Cairo Declaration is a reaffirmation of the vital role that Africa's natural capital plays in underpinning sustainable and resilient development on the continent. For more than two decades, the GEF has been a strategic partner supporting African countries to safeguard the continent's natural capital. More than US$ 3 billion – nearly one third of all GEF resources to date – has been invested in Africa. In addition to major contributions to individual countries, the following represent a few highlights of regional efforts toward a solid foundation for:
In the area of forest conservation, the GEF is working with six countries in Central Africa to implement the Strategic Program for Sustainable Forest Management in the Congo Basin, which is home to the world's second largest tropical forest ecosystem, covering 1.7 million km2 across the six countries.
Through the Strategic Investment Program (SIP) for Sustainable Land Management in Sub-Saharan Africa, the GEF mobilized the TerrAfrica platform to engage more than 25 countries in efforts to integrate and implement sustainable land management across multiple sectors, providing knowledge, analytical and policy support.
Building on the TerraAfrica platform, the GEF and the World Bank helped 12 countries to launch the Sahel and West Africa Program in Support of the Great Green Wall Initiative, which aims to expand integrated natural resource management in areas that are vulnerable to climate change.
In the area of fisheries and water resources management, the GEF has catalyzed several major efforts to promote multi-state cooperation in transboundary surface and groundwater basins. The Strategic Partnership for Sustainable Fisheries Management in the Large Marine Ecosystems in Africa includes (i) a Sustainable Fisheries Investment Fund and (ii) regional programmes such as West African Regional Fisheries Program and the South West Indian Ocean Fisheries Program.
Through the Least Developed Countries Fund (LDCF) and the Special Climate Change Fund (SCCF), the GEF has invested some $750 million in 47 countries actions and initiatives to reduce the vulnerability of more than 10 million people and promote more resilient management practices on more than 2 million hectares of land.
Looking Ahead
As part of the GEF6 investment cycle, the GEF has proposed a series of initiatives and programs that will help support that will help support the Cairo Declaration on "Managing Africa's Natural Capital for Sustainable Development and Poverty Reduction." Priorities such as valuation of natural capital, tackling the illegal wildlife trade, adaptation to climate change, sustainable use and management of water resources, and promoting a resilient fisheries industry are all priorities for GEF financing during this phase:
Within this GEF-6 programme, the GEF will:
Launch an Integrated Approach Pilot programme to help countries safeguard valuable ecosystem services that underpin sustainability and resilience of food production systems in the continent's most vulnerable regions. In addition to the Environment Initiative Action Plan, the program will support implementation of the Comprehensive African Agricultural Development Program, which includes pillars on food security and land and water management.
Launch a specific programme to help countries pilot national-level interventions that link biodiversity valuation and economic analysis with development policy and finance planning. Such analysis will help to inform policy instruments and fiscal reforms for mitigating perverse incentives that lead to biodiversity loss. The GEF program also includes specific support to reform finance flows, for instance through public expenditure reviews, and to operationalise innovative finance mechanisms such as payments for ecosystem services, habitat banking, aggregate offsets, and tradable development rights and quotas.
Support strengthening decision making processes including legislation and its implementation, strategic planning, and capacity of national agencies in Africa engaged in reducing poaching and illegal trade of tusks, horns, and associated by-products.
• support African governments and communities in their priority adaptation efforts across all of the most vulnerable development sectors: agriculture and food security, water resources management, coastal zone management and disaster risk reduction. Through regional and national investments in improved climate information services and early-warning systems, the GEF is also building the medium- and long-term capacities of African decision-makers to integrate climate change risks and adaptation options into policies, plans and budgets.
Support Africa's Water Vision for 2025, "an Africa where there is an equitable and sustainable use and management of water resources for poverty alleviation, socio-economic development, regional cooperation and the environment."
Continue to support regional action by funding the implementation of the Reform Strategy for Fisheries, by piloting an integrative approach to fisheries in West Africa, and by supporting national action promoting blue growth.