G7 leaders are dedicating $20 million to urgent firefighting efforts in the Amazon rainforest.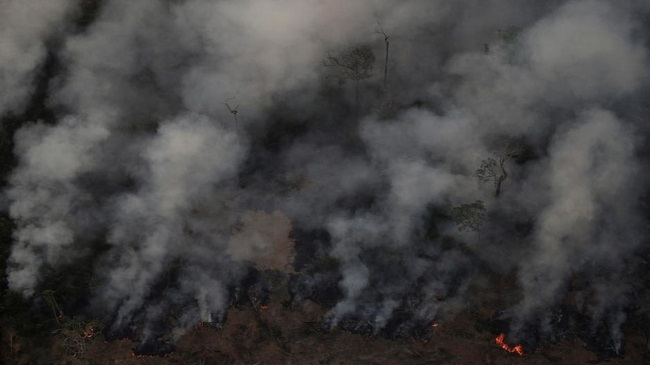 Macron said this on Monday, August 26, 2019 after a meeting at the G7 summit in Biarritz with Chilean President Sebastian Pinera.
According to Macron, the G7 leaders will also back a broader initiative for the Amazon region to be presented at the United Nations General Assembly in September.
France itself is ready to provide military aid in firefighting within hours, Macron said.
"I just want to recall the figures here: The Amazon stores 14 per cent of world CO2 (carbon dioxide).
"So, the loss of the world's main lung is a problem for the world," Macron said.
The French president, who has in recent days clashed over the fate of the rainforest with Brazilian President Jair Bolsonaro, said that the initiative for Amazonia at the UN would be launched "with all the countries of the region".
It will include reforestation measures as well as "concrete projects that have to be carried out with the agreement and for the good of local populations, for sustainable development and ecological agriculture."