The Federal University of Technology (FUT) in Akure, Ondo State, Nigeria will, beginning on Monday, August 4 2014, host the Trans-African HydroMeteorological Observatory (TAHMO) sensor design competition, under plans by the TAHMO to develop a network of 20,000 weather stations across Africa by 2018. The organisers are seeking to catalog and make accessible all current and historic climate data so that interested people can start their data analysis efforts, avoid redundancy in TAHMO installations, and prioritise the coming years of effort.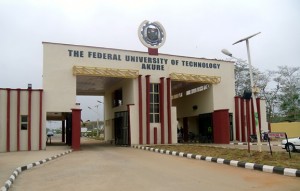 According to the Head of the Department of Meteorology at FUT Akure, Dr Ahmed Balogun, the idea behind the project is to develop a dense network of hydro-meteorological monitoring stations in sub-Saharan Africa: one every 30 km, which entails the installation of 20,000 such stations.
"By applying innovative sensor technology and ICT, TAHMO stations are both inexpensive and robust. Stations will be placed at schools and integrated in the educational program, adding richness to the curriculum and helping foster a new generation of scientists. Local weather data will be combined with models and satellite observations to obtain insight into the distribution of water and energy stocks and fluxes," he discloses.
He adds: "Within this project, we have built a prototype of an acoustic disdrometer (rain gauge) that can be produced for €10, less than one percent of the cost of a commercial equivalent with the same specifications. The disdrometer was developed in The Netherlands and tested in Tanzania for a total project cost of €5000.
"Monitoring Africa's environment is an important challenge if the continent's resources are to be used in an optimal and sustainable manner. Food production and harvest predictions would profit from improved understanding of water availability over space and time. Presently, African observation networks are very limited, and national governments and regional planners do not have the data to make proper decisions regarding investments in water resources infrastructure."
Nick van de Giesen of the Department of Water Management, Delft University of Technology in the Netherlands, stresses: "The ability to access historical climate data is critical in order to efficiently manage water resources. The limited number of weather stations in Africa is spread out over enormous distances; most are found in northern and southern Africa, leaving huge data gaps in the central part of the continent. Additionally, those African climate data which are currently available are not arranged in a convenient way for users to access; data sets are often incomplete and restricted to the public.
"There is often a lack of communication within countries and regions, creating data gaps at multiple levels. Another key challenge for climate monitoring in Africa is the availability of historical data; most collected data have been recorded on paper, and not cataloged electronically. With these data literally sitting forgotten on shelves in offices around the continent, they are at great risk of being lost forever. Accurate climate data are essential for agriculture, weather prediction and climate modeling. With an increase in quantity and quality of climate stations, along with the incorporation of historical data, we can move forward towards the goal of obtaining accurate climate data."
According to the organisers, the objective of the TAHMO Sensor Design Competition is to design innovative sensors that measure a weather or hydrological variable and are both inexpensive and robust. They are hopeful that the new sensing methods will be resilient, low-maintenance and cost effective.
"The main goal of the workshop week is to realise the sensor designs and working together on connecting them to the internet and each other. At the end of the week, we hope to have a working network of sensors, producing digitalised data. The workshop week is therefore is not a competition; there also won't be a final winner," adds van de Giesen.
The event is organised by FUTA, Delft University and the Oregun State University in the USA.
Twenty-four participants are drawn from FUTA (Departments of Meteorology, Physics and Electrical Engineering) Obafemi Awolowo University in Ile-Ife, University of Ibadan and Redeemer University, who will design sensors to detect and measure heat, rainfall, sunlight intensity, humidity, solar radiation, wind direction and infrared wind speed.