In an online briefing, the Food and Agricultural Organisation of the United Nations (FAO) has warned partners that without additional financial resources for fuel, flight time and pilot hours, the 28 locust control aircraft currently flying over the East African region to spot locust swarms and carry out spraying could cease operations in March.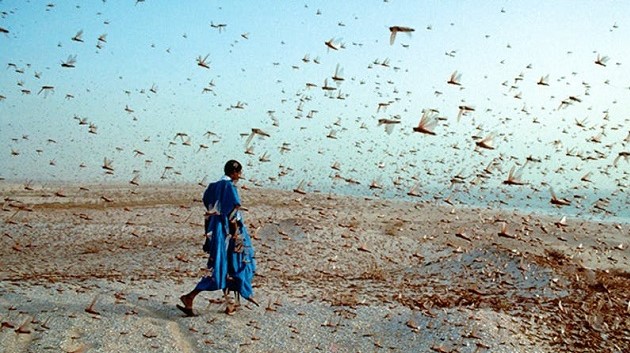 "The locust control system in East Africa is now fully equipped and capable of containing, suppressing and, we believe, stopping this unprecedented upsurge," said Laurent Thomas, FAO Deputy Director-General on Wednesday, January 20, 2021.
"Governments have built up their capacity in record time and have managed to significantly reduce the size and number of swarms. It would be dramatic to lose these gains at a time when East African countries are beginning to see the end of the tunnel," he explained.
"They have a real chance to end the upsurge this year, but they need to be able to continue their activities without losing momentum," he added.
According to FAO, nearly $39 million in additional funding is needed to keep operations going until the end of June.
It urged humanitarian partners to help East Africa and Yemen.
When the first locust wave overwhelmed East Africa in early January 2020, aided by heavy rains from an unusually late seasonal cyclone, many countries had limited or no capacity to monitor the movement of the pest or to initiate large-scale control activities.
Most countries had not experienced a locust incursion of this magnitude for more than 50 years.
One year later, with the help of FAO, they managed to deploy a ground and air control unit consisting of 28 planes and helicopters, 260 ground units and about 3,000 people recently trained in detection and treatment activities.
More than 6,000 hours of aerial detection and spraying operations have been carried out.
Innovations such as eLocust3 digital tools, satellite imagery, artificial intelligence and trajectory models have been used to report the presence of locusts in real-time and to produce maps showing infestations, breeding areas and migration routes.
Since the campaign began in January 2020, more than 1.5 million hectares have been treated in East Africa and Yemen.
According to FAO estimates, these operations would have prevented $1.2 billion in crop and dairy losses and safeguarded the livelihoods of 28 million people.