France has frowned at Nigeria's inability to submit its Intended Nationally Determined Contributions (INDCs) ahead of the 1st October 2015 deadline.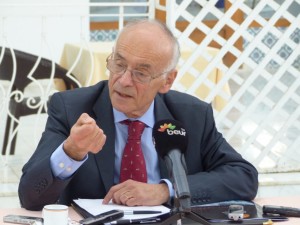 Stephane Gompertz, France's Ambassador for Climate Change, who was in Abuja recently, wondered why Nigeria, a major stakeholder in the 2015 Paris climate talks, is yet to submit its climate action plan. The ambassador stated that every country is supposed to produce an Intended Nationally Determined Contributions (INDCs), and submit to the UNFCCC ahead of the last set of pre-conference negotiations which began in Bonn on Monday.
"That document presents the intentions of specific government regarding the fight against climate change as far as what we call mitigation is concerned, limiting or diminishing emission of greenhouse gases.
"The document also contains the intentions of government regarding adaptation, helping people, communities or villages to cope with the consequences of climate change, which are here really," he said.
Gompertz further expressed worry over Nigeria's inability  to submit its INDCs before the Oct. 1 deadline, in spite of the extension of the initial deadline from March. According to the French ambassador, Nigeria, as an influential country in Africa, is needed to spur other countries into action and not the other way round.
"Nigeria is a country which has great potential in UN renewable energies. So, Nigeria should set an example for other countries," he added. Gompertz pointed out that the impact of climate change in Nigeria is manifesting in the form of coastal erosion, desertification and deforestation, adding that African was more affected than other continents.
He, however, expressed confidence in the commitment of President Muhammadu Buhari to climate change issues.
"It is a bit of a paradox because we know that on a personal basis, President Buhari is committed to preserving the environment.
"This, he has said repeatedly to our President when they met with each other," he said.
The French envoy also said that the late or non-submission of the INDCs carries implications for the country.
"There is an implication; recently, the UN Framework Convention on Climate Change (UNFCCC) secretariat has set a deadline for the submission of INDCs and that deadline was October. 1.
"Why? Because the secretariat has to make a synthesis of all the INDCs received and make a report for COP 21. They cannot do it in one week. That means that there is a risk that Nigeria's INDC might not be taken into account. I hope that if Nigeria's INDCS comes up, let's say this week, it would still be possible to catch up. But then, I think it will be a pity because what Nigeria is trying to do might be a reference for other countries.
"But in all respect, I think it will be very good for Nigeria to submit its INDC as soon as possible even if the secretariat cannot use it as it plans to do, it might be very useful in the future," he said.
Gompertz said the change of government might have contributed to the late submissions but expressed the hope that the INDCs would still be submitted. "I have heard that, technically, the INDCs is almost ready. So it needs the political blessing.
"Obviously, the political blessing at the highest level meaning is that of the President. So I wouldn't be surprised if Nigeria's INDCs will be produced in the forthcoming days," Gompertz said.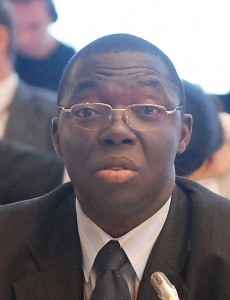 Meanwhile, Dr Samuel Adejuwon, Director, Climate Change Department, Federal Ministry of Environment, has explained that Nigeria's INDCs has been prepared and forwarded to the Presidency for vetting. He disclosed that the ministry has concluded the technical aspect of the document. According to him, "when you are preparing a document that has financial implication and has some developmental implications, the Federal Government must approve it."
"You must let government buy in into what you are doing otherwise; you cannot be committed to implementing it so we have advised the Federal Government look into the document and approve.
"We have asked them to look at it with little considerations of key members of inter-ministerial committee on climate change and make adequate recommendations to Mr President.
"It is only then, that we can submit our INDCs, there is nothing binding about the day of submission what is important is that we submit and we should be able to submit before the conference," he said.
Adejuwon added that the good news about the Paris agreement is that it is not going to be operationalised until 2020.
Courtesy: Climate Reporters