In a stunning setback to the French government, Nicolas Hulot has announced his resignation. He said he felt "all alone" while trying to advance green policies in the government.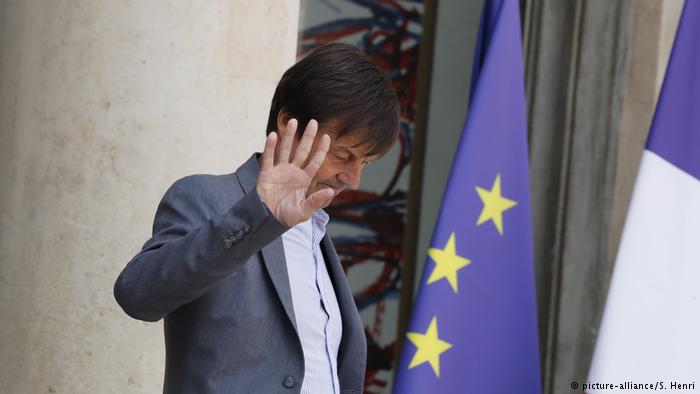 The Environment Minister on Tuesday, August 28, 2018 made the announcement on France Inter radio, saying it was the result of an "accumulation of disappointments."
The announcement strikes a major blow to French President Emmanuel Macron, who had pledged to make France a global leader for climate solutions.
What Hulot said
The French government's lack of progress on steps to tackle climate change, defend biodiversity and address environmental threats resulted in an "accumulation of disappointments."
"I don't want to lie any longer. I don't want to maintain the illusion that my presence in government means that we are meeting these environmental challenges."
"France is doing more than a lot of other countries. Do not make me say that it is doing enough. It is not doing enough. Europe is not doing enough. The world is not doing enough.
"I have a bit of influence, but I have no power and no means."
What about 'Make Our Planet Great Again'?
During his presidential campaign, Macron had pledged to enact ambitious environmental policies in an attempt to advance his image as the antithesis of US President Donald Trump, who pulled the US out of the 2015 Paris accord. Macron even adopted Trump's slogan, urging people to join his environmentally friendly cause and "Make Our Planet Great Again."
But Hulot suggested that Macron's government has paid little more than lip service to environmental issues. He highlighted, for example, the government's pledges to cut back reliance on nuclear energy to 50 percent by 2025 and to curb the use of pesticides and said there had been little progress on several other initiatives.
Elysee defends progress
Government spokesman Benjamin Griveaux told BFM news channel that Hulot should have warned Macron and Prime Minister Edouard Philippe before announcing his resignation.
"Do you do an environmental revolution in one year? The response is no," said Griveaux. "I prefer little steps to not moving."
Observers have suggested that Hulot's departure could cause further shakeup within the government and prompt Macron to reshuffle his cabinet.