Ahead of the Africa-France Summit for Sustainable Cities holding next year in the French city of Bordeaux, the European nation has been networking and harvesting key development issues across the continent.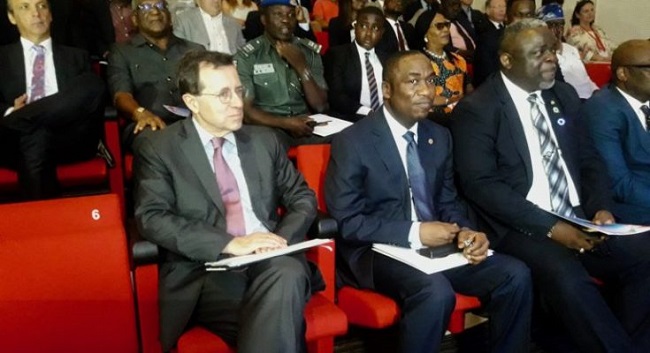 At two separate events held in Lagos on Monday, October 21, 2019 at the French cultural centre, Alliance Francaise, the government of France on one hand and a not-for-profit, on the other, engaged stakeholders on various aspects of sustainable development in relation to human settlement.
The first of the two forums, themed "Private and Public Innovations for Sustainable Cities", saw Jérôme Pasquier, the French ambassador to Nigeria, promising to support Nigeria in achieving sustainable urban development through public and private investments.
Reminding the audience of France's leadership in the fight against climate change, Ambassador Pasquier underlined the fact that sustainability entails not only climate smartness but also making cities welcoming for all through access to basic services and well-designed public spaces.
He revealed that these issues would form the bedrock for the Africa-France Summit, which France will host in June 2020.
Participants at the conference acknowledged the necessity to share and promote solutions, across the public and private sectors, to make cities more sustainable and welcomed the day's conference as an opportunity to do that.
Deputy Governor of Lagos, Obafemi Hamzat, opened the conference, which brought together French and Nigerian private companies ranging from start-ups to multinational enterprises in sectors such as transportation (Alstom, Kwik, Shuttlers), energy (Arnergy, Clean Technology Hub, Greenelec), as well as waste and sanitation (EnvironQuest, WeCyclers, SGI).
The second event tagged "Listening to the Civil Society to Build Sustainable Cities in Africa" was organised by Urbanistes Sans Frontieres (USF) (or Planners Without Borders), a French non-governmental organisation (NGO) headed by Dr Maggie Cazal, an architect and urbanist.
It was one of 40 events holding in 15 African countries ahead of Bordeaux 2020. Recommendations from these events will form the major points of discussion in Bordeaux.
The event featured an opening speech by conference moderator Mr Michael Simire, an urban planner and environmentalist; presentations by Dr Cazal, who is also coordinator of the International Coalition for Sustainable Cities and Territories (ICOSCAT_CIVTED) and Dr Samuel Dekolo of the Lagos State Polytechnic; as well as a panel discussion session that had Mr Gbolagbo Osunsanmi, Mrs Olufunke Babalola, Mr Lookman Oshodi, Mr Faustin Moukala and Mr Rasheed Osinowo as panellists.
Simire underscored the role of cities, describing them as drivers and incubators of innovation, industry, technology, entrepreneurship, creativity, prosperity creation, social development enhancer and employment provider.
While presenting the USF "Africa Sustainable Cities" programme, Dr Cazal disclosed that the objective of the gathering was to discuss with universities, professional and the private sector.
"Thereafter, we will communicate our main discussion and recommendations to the decision makers and authorities," she said.
Speaking on "Sustainable Development of Lagos Megacity: Issues for Spatial Planning", Dr Dekolo underlined the need for a paradigm shift from the traditional landuse planning to spatial planning.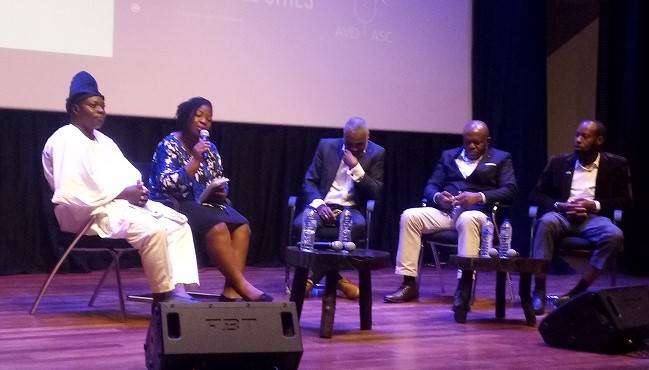 "A spatial planning framework will include the overall strategy to be adopted by the public sector to influence the distribution of people and activities in spaces of various scales – local, regional and national," he said.
Other participants at the event included: Dr Taibat Lawanson of the University of Lagos, Mr Yacoob Abiodun of the Physical Planning Renaissance Initiative (PPRI), Omoyemi Olayiwola of FMA Architects Limited, Enitan Oloto of Legacy Integrations, Emmanuel Ikechukwu of Metromax International Limited, and Edmond Nonie of TYB Executive Services Nigeria Limited.