Twelve fast-growing African companies have been selected to win a place in the Deal Room – a special matchmaking platform for African companies – to be held at the Africa Forum 2017 on December 8 and 9 in Egypt.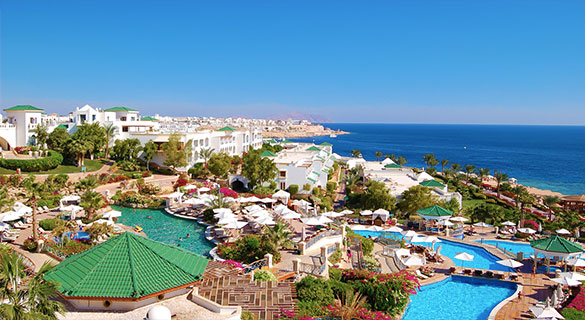 The selected companies will meet and pitch their business to leading investors, private equity firms and venture capital firms to secure funding for their business expansion and growth. They will have a 30 minutes window to achieve this. The 12 companies – hand picked from over 100 entrants from across Africa that applied to participate – were chosen for their strong financial track record, solid revenue, and expansion and export potential. Leading African economic intelligence company Asoko Insight ran the selection process.
Africa 2017 is said to be the biggest B2B and B2G forum to take place in Africa this year, bringing together government delegations from over 30 countries and over 1,000 business leaders from across the continent. The Forum, which holds from December 8 to 9 in Sharm El Sheikh, Egypt, was preceded by a Young Entrepreneurs Day, on Thursday, December 7 aimed to connect tomorrow's future business leaders, with like-minded entrepreneurs and help them, through a series of workshops and discussions, take their businesses to the next level.
Speaking on the partnership, Asoko CEO and co-founder, Rob Withagen, said, "We are delighted and excited to be an official knowledge partner at the Africa 2017 Forum. African businesses are rapidly growing in number and sophistication, but the challenge of positioning themselves in front of institutional investors and global corporates, remains. Being part of initiatives such as this, designed to enhance private sector cooperation and drive investment in sectors of strategic interest within Africa, is at the core of our vision at Asoko".
The Deal Room at Africa 2017 will focus on companies from three sectors: i) agri/agribusiness, ii) transport and logistics, and iii) light manufacturing. Each of these industry sectors align with the theme of Africa 2017 to promote inclusive growth and cross border trade in the African region.
The companies selected are : Variable Solutions Pvt Limited, Zimbabwe; Tabbris Oil Mills Limited, Nigeria; Wilson's Juice Co., Nigeria; Lori Systems, Kenya; Berekotry Ltd., Nigeria; Simplex, Egypt; Tagaddod , Egypt; Sustineo Magnus Limited, Nigeria; Hamaressa Edible Oil Share Company, Ethiopia; Beza Mar Agro Industry P.L.C, Ethiopia; Naviacom, Tunisia;  and Heavymat Industry, Togo.