Four German states to receive a total of €2.5 billion ($2.44 billion) in funds from the European Union to support their fair transition to a green economy.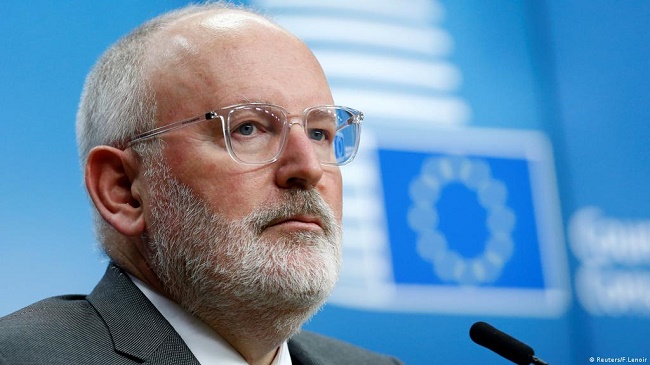 The European Commission said on Friday, October 21, 2022, that the money would help North Rhine Westphalia, Brandenburg, Saxony and Saxony Anhalt to cease coal exploitations without leaving "anyone behind".
Germany wants to phase out coal by 2038 or earlier.
"Germany's commitment to reduce CO2 emissions by 65 per cent still this decade puts the country ahead of European targets," European Commission Vice President, Frans Timmermans, said.
"To meet the equally ambitious target of climate neutrality in 2045, a successful phase-out of coal will be important," Timmermans said.
The funds should go toward retraining people, diversifying the economy, as well as investing in sustainable transport, digitisation and energy efficiency, according to EU statement.