Former Minister of Water Resources, Mrs Sarah Ochekpe, on Monday, June 17, 2019 advocated for more tree planting to mitigate the effects of air pollution in the country.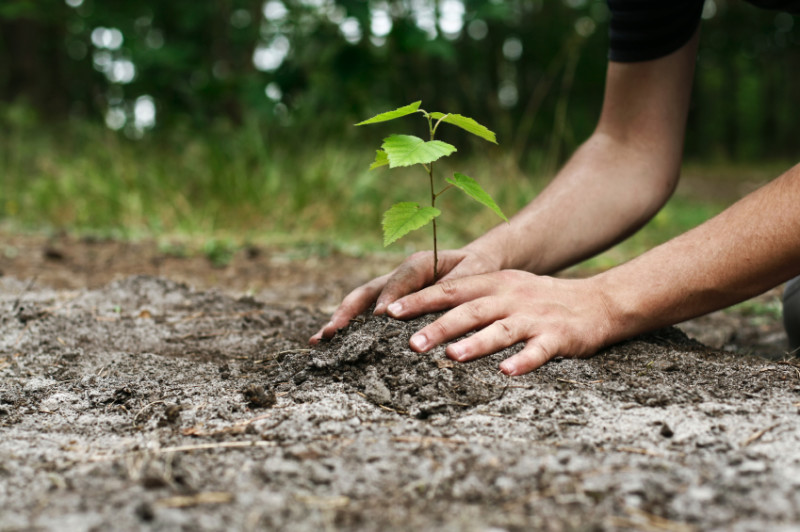 Ochekpe made this known in Jos, during the marking of the World Environmental Day organised by the Federal Ministry of Environment, Plateau State office.
According to her, tree and plants have the natural capacity to purify the air of pollutants and help reduce the environmental and health hazards associated with air pollution.
She said that air pollution was real with "very severe effects on our world, human, animals and plants''.
"If we want to live long and healthy lives, we must each commit to changing our lifestyles and how we manage the environment, one of such ways is to imbibe the culture of tree planting," she advised.
Ochekpe said that air pollution could manifest in one or more contaminants such as fumes, dust, gases, mist, odour, smoke, smog or vapours in considerable quantities "and are injurious to human and the environment as a whole''.
She attributed air pollution to several factors such as agricultural activities, exhaust fumes from factory, industries and mining operations.
The former minister said that air pollution besides causing adverse effects such as respiratory and heart problems in humans and animals, had been responsible for global warming, acid rain and ozone layer depletion.
Mr Philip Bitrus, in the Federal Ministry of Environment, Plateau, described the theme for the World Environmental Day – "Air pollution" as timely and apt.
He called on the public to shun engaging in harmful activities that would lead to the emission of pollutants into the air.
Bitrus urged industrialists to engage in practices that would emit the least pollutants possible in the course of their production.
He also called on people to shun the act of burning tyres and for motorists to maintain their vehicles to minimise fumes emitted into the atmosphere.
By Blessing Odega