With the renewed focus by the Federal Government to revamp the non-oil sector of the Nigeria economy, the agro industry is seen by many observers to be experiencing a renaissance.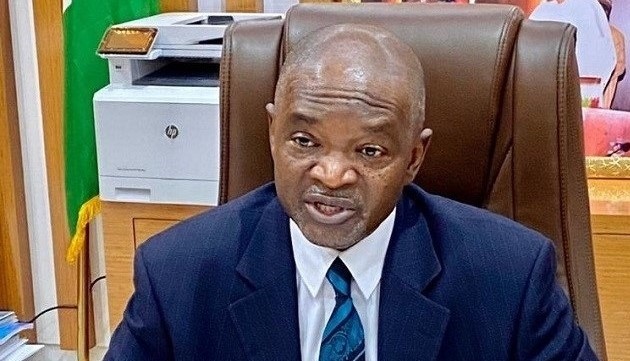 This is apparent through renewed government policies towards encouraging farmers and investors and increasing the contribution of the agricultural sector to the Gross Domestic Product (GDP).
The Federal Ministry of Agriculture and Rural Development got the backing of the Africa Development Bank to finance a project known as Agricultural Transformation Agenda Support Programme phase 1 (ATASP), which was inaugurated in 2014.
The objectives were to promote agribusiness, attract private sector investment in agriculture and reduce post- harvest losses.
They also included, to add value to local agricultural produce, develop rural infrastructure, and enhance access of farmers to financial services and markets.
The Minister of Agriculture and Rural Development, Dr Mohammad Abubakar, at a national agribusiness stakeholders and investors summit, assured 100 Chief Executive Officers of the Federal Government's commitment to a robust and sustainable agricultural sector.
According to Abubakar, Nigeria has taken a leading role globally in cassava, yam, maize, palm oil and rice production, and is currently the largest producer of rice in Africa with a production level of over 9 million metric tons from 2019.
He noted that there was a renewed focus by the Federal Government to revamp the non-oil sector of the Nigeria economy.
Abubakar added that government had deliberately designed agricultural investment incentives to support high level private sector participation.
"Also, the agro-industry is experiencing a renaissance with dedicated government policies towards encouraging farmers and investors and increasing the contribution of the sector to the GDP.
"We are committed to a robust and sustainable agricultural sector with a stable and viable economic climate for local and foreign investments," he said.
Mr Isiadinso Obialuju, President, Feed Industry Association of Nigeria, said the association was happy to be part of the summit, adding that the summit would attract youths to agriculture.
Mr Ezeikel Mam, President, Poultry Association of Nigeria, asserted that agriculture was very vital to the development of a nation.
Mam who said he considered anybody investing in agriculture as a patriotic person, said there was the need to fund agricultural research very well.
The Federal Government at different fora, had reiterated its commitment to industrialising the agricultural sector for increased productivity, efficiency and competitiveness across local and international markets.
The agriculture minister, Abubakar, during a working visit to the Agricultural Research Council of Nigeria (ARCN), in Abuja said agricultural research would be his priority for improved seeds to boost food production and improve the economy.
The minister noted that research was very key to development, adding that in order to have a meaningful agriculture, there must be researches and innovations.
"Research is everything without a doubt, this is the engine of the agricultural sector and of course for any vehicle to move, it must have a good engine.
"Research is one of the key areas for me and the administration of President Muhammadu Buhari," he said.
Abubakar assured the ARCN of his support and co-operation saying that Nigeria needed a strong base to ensure food security.
"Agriculture can make a difference, it is your responsibility to research, develop, make innovations to make Nigeria self-sufficient to be able to export anything we want through innovative research; ARCN and agriculture will make that difference," he said.
Prof. Garba Sharubutu, the Executive Secretary, ARCN, assured the minister of the council's support for the diversification agenda of President Buhari which is aimed at achieving nutrition and food security, reducing poverty rate and improving the agribusiness.
Sharubutu said that provision for the establishment of spinoff companies by institutes was a deliberate strategy to ensure that research were made more demand- driven and marketable.
"Institutes can now ensure that their innovations are multiplied and marketed to generate more funding to run their affairs," he said.
At another form, the minister said the National Livestock Transformation Plan (NLTP) would be his priority towards tackling insecurity across the country.
Abubakar said this would go a long way to reduce the tension between herders and farmers.
He said that research and extension services would also be strengthened to ensure that best practices were translated into concrete deliverables in the agriculture and livestock value chains.
Abubakar, at a virtual meeting with Commissioners of Agriculture across the 36 states of the Federation, said the NLTP would close the dairy importation gaps and address other challenges to livestock development in Nigeria.
The minister said that the State Level Project Socialisation on Livestock Productivity and Resilience Support Project (L-PRES), is a project to support the actualisation of the NLTP.
He said that the enormous resources in the country could place the country as number one food producer and exporter in the world.
Abubakar, at the inauguration of a technical working documents and debriefing of outcomes of socio-economic studies, called on research institutes to give priority and focus to sorghum value chain as other agricultural produce.
The inauguration was by the International Crops Research Institute for the Semi- Arid Tropics (ICRISAT), Nigeria.
Abubakar said that sorghum should be given the same priority as other crops like cassava and rice.
"Why is sorghum not given the kind of priority like cassava and other crops are given? The time is now to do that.
"So, I want the ministry to take note that sorghum is equally, in fact, a very important crop that should be given the same kind of attention.
"The bottom-line in agriculture is research, development, collaboration, implementation, monitoring and evaluation," he said.
The minister further said that investment in agriculture was paying off and the country had become the largest producer of rice and sorghum in Africa and second largest producer of millet.
"However, more needs to be done, the potentials across crops, livestock, horticulture and fisheries sub-sectors are enormous," Abubakar said.
He urged entrepreneurs to take deliberate actions to invest in the different agricultural value chains.
"The ministry, therefore, requires your contribution and support towards delivering in the above priorities areas.
"Only then we will be able to address the impact of the global health emergency and high expectation of the present administration in agriculture," Abubakar said.
Also, Country Representative, ICRISAT, Nigeria, Dr Hakeem Ajeigbe, expressed hope that research findings on sorghum, groundnut and pearl millet value chains would go a long way to boost the sector when included in policy formulation.
"Sorghum remains an important food security crop in sub-Saharan Africa, especially in marginal areas where other crops do not do well.
"The increased use of sorghum for malting has resulted in competition in the market between grain for food and grain for malting purposes.
"Thus, the potential of sorghum to be the driver of economic development in Africa, particularly Nigeria cannot be overemphasised, given the significant benefits to Nigerian farmers and national food security," Ajeigbe said.
No doubt, the Federal Government's expectations in agriculture to take Nigeria to the promised land could only be achieved when researchers are adaptive and focused in solving challenges and needs.
Also, it will be possible when entrepreneurs take deliberate actions to invest in the different agricultural value – chains.
By Doris Esa, News Agency of Nigeria (NAN)