Increasing soil acidity is complicating Kenya's goal of achieving food security by lowering farmer's yields, a government official on Friday, April 12, 2019 said.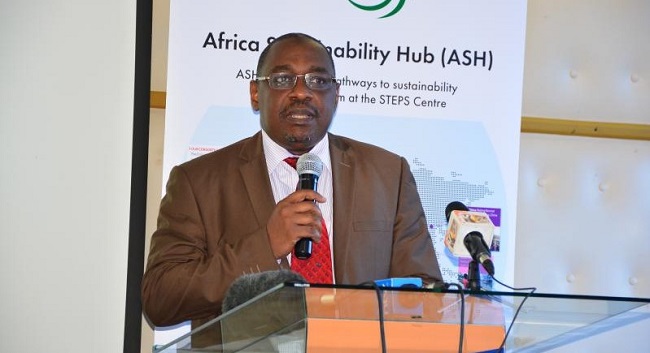 Hamadi Boga, Principal Secretary of the State Department of Agricultural Research in the Ministry of Agriculture, said this in Nairobi, the nation's capital.
Boga said that most of the agricultural land especially in the country's breadbasket region was affected by high acidity levels.
"Increasing soil acidity as result of overusing incorrect fertilisers is the greatest limitation on crop production," Boga said.
He added that there was widespread lack of awareness about soil needs as most farmers have not conducted soil tests to find out the health of their soil.
Boga said that Kenya was keen to the agriculture sector because it contributes about 33 per cent of the country's GDP and most of the workforce and exports rely on agriculture.
According to the Ministry of Agriculture, about 70 per cent to 80 per cent of farmers were small holders and face numerous challenges such as lack of access to high quality seeds.
Boga said that significant investment was required to improve the ability of small-scale farmers to invest in superior inputs so that they increase their yields and, ultimately, incomes.
The government official noted that over reliance on maize as a staple crop is also affecting food security in the country. Boga said that most farmers prefer growing maize despite only five per cent of the country's land being suitable for the crop.