Over 2,500 politicians, business leaders, innovators, thought leaders and practitioners are set to meet in Stockholm in a few days for the 24th annual World Water Week in Stockholm, Sweden. This year's focus is on energy and water, two resources that are inseparable from sustainable development and therefore must be tirelessly promoted in global decision-making.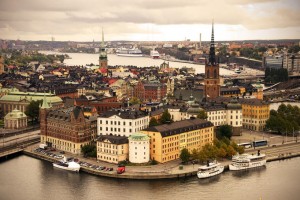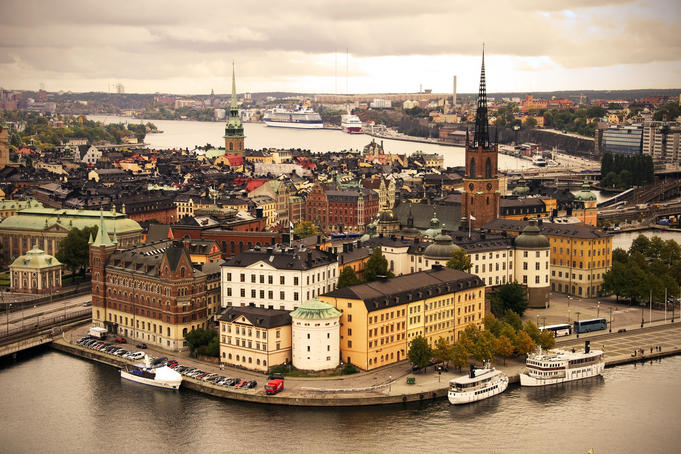 In over 100 seminars, workshops and events spread throughout the 31 August-5 September World Water Week, delegates will discuss ongoing and future work and collaboration between the energy and water communities, essential if we are to successfully meet some of the biggest challenges of our time, such as providing clean water and energy for a growing world population.
Water and energy are interdependent in more ways than not. We need energy for pumping, storing, transporting and treating water, we need water for producing almost all sorts of energy. An increase or decrease in one will immediately affect the other. To feed into discussions at the Week, SIWI has just released two must-read reports: the arguments for tighter links between the two communities are explored in "Energy and Water: The Vital Link for a Sustainable Future". One energy field that has been hotly debated in recent years is hydraulic fracturing for shale gas, commonly known as "fracking". In "Shale Gas and Hydraulic Fracturing: Framing the Water Issue", fracking and its impact on freshwater is critically assessed by leading researchers in the field.
At World Water Week, the main global annual forum for water and water-related issues, ministers and high-level government officials will be joined this year by CEOs, scientists, heads of UN bodies and participants from over 270 convening organisations and more than 130 countries.
Speakers at the opening session on Monday September 1 include Mr. Torgny Holmgren, SIWI's Executive Director, Ms. Hillevi Engström, Sweden's Minister for Development Cooperation, Ms. Edna Molewa, Minister of Environmental Affairs, South Africa, Dr. John Briscoe, 2014 Stockholm Water Prize Laureate, Dr. Kandeh Yumkella, Special Representative of the UN Secretary-General, CEO Sustainable Energy for All, Ms. Anita Marangoly George, Senior Director, Energy and Extractives at the World Bank, Dr. Junaid Ahmad, Senior Director, Global Water Practice at the World Bank, Ms. Julia Marton-Lefèvre, Director General of IUCN, Ms. Héloise Chicou, AGWA, French Water Partnership. Mr. Sten Nordin, Mayor of Stockholm, and Ms. Karin Lexén, director of World Water Week.
During the Week, the prestigious Stockholm Water Prize will be awarded to Prof. John Briscoe of South Africa, for his unparalleled contributions to global and local water management, inspired by an unwavering commitment to improving the lives of people on the ground. The prize will be awarded to Prof. Briscoe by H.M. Carl XVI Gustaf, King of Sweden, during a ceremony in Stockholm City Hall on Thursday 4th September.
Other prizes that will be presented are the Stockholm Industry Water Award, which will be awarded, on Tuesday 2nd September, to eThekwini Water and Sanitation serving the Durban Metropolitan Area, for its transformative and inclusive approach to providing water and sanitation services, and the Stockholm Junior Water Prize which, on Wednesday 3rd September, is given to one national team from 29 competing nations by H.R.H. Crown Princess Victoria of Sweden.