An agricultural firm, Value Seeds Ltd., has urged local farmers to cultivate Vitamin A fortified seeds to boost nutritious diet and food security in the country.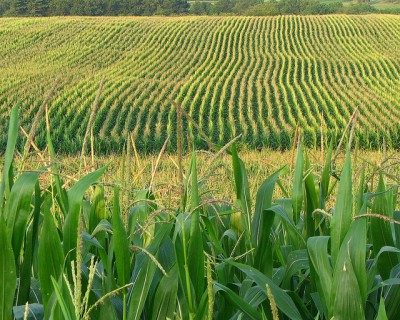 Spokesperson for the firm, Ms Mercy Essien, made the call in an interview with the News Agency of Nigeria (NAN) on Tuesday, November 13, 2018 in Lagos.
Essien said that the cultivation of hybrid seeds would help boost food security as they could be cultivated under any weather condition.
"We encourage local farmers to cultivate more of Vitamin A maize because it is more nutritious than the regular maize seeds.
"The regular maize seed does not contain Vitamin-A nutrient like the hybrid Vitamin-A fortified maize seeds.
"Vitamin A maize is a macro-nutrient crop that is very good for children's consumption, it is good for children's eyes, reduces stunting and wasting and helps control or eradicate night blindness in children," she said.
Essien said that her company's goal was aimed at sensitising local farmers to cultivate hybrid and Vitamin A fortified maize for better nutrition.
"Our vision is centred on the multiplication, production and distribution of seeds, both field crops and vegetable crops,'' he said.
"We produce and distribute rice, soybeans, millet, sorghum; we have our vegetable seed as okra, carrots, watermelon, cabbage etc.
"We multiply hybrid seeds because it is more beneficial to cultivate than the open-pollinated seeds.
"We encourage local farmers to plant more of hybrid seeds because of the changing environmental conditions in the country.
"Hybrid seeds have earlier maturity than the open pollinated seeds and may not need favourable weather conditions to grow well.
"We want to shift the idea of just cultivating open pollinated seeds to cultivating hybrid seeds.
"We are sensitising local farmers on the importance of cultivating these hybrid Vitamin A fortified maize seeds and some of them are already adopting it," she said.
NAN reports that open-pollination of seeds occurs by insects, birds, wind, humans or other natural mechanism, while hybridisation is a controlled method of pollination in which the pollen of two different species or varieties is crossed by human intervention.
By Mercy Omoike