An Agriculture and seeds company, Agritropic Ltd., says it provides local farmers seeds that are suitable for Nigerian climate and soil.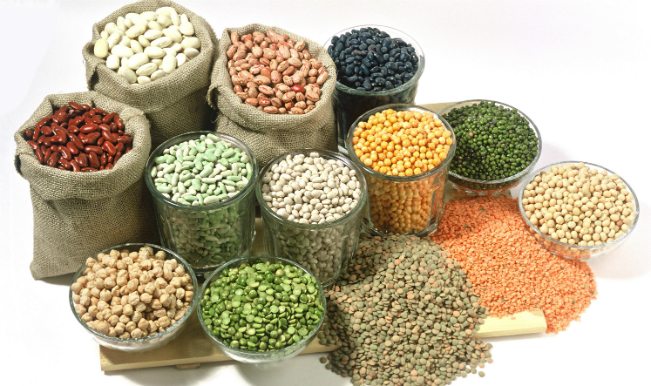 Mrs Nonye Igbo, spokesperson for the company, made this known in an interview with the News Agency of Nigeria (NAN) in Lagos on Friday, December 14, 2018.
Igbo said: "Getting the right crop or vegetable seed that suits both soil and climate conditions has also been an issue for local farmers, hence the introduction of climate-friendly seeds.
"We sell tropical seeds, suitable for the Nigerian climate. The seeds are packaged in such a way that it fits into the Nigerian climate and suitable for our soil.
"Some local farmers complain of seeds sourced from foreign climes and how they do not sprout or geminate because the seeds are not adaptable to our climate or soil.
"It only points that such seeds were not produced or packaged putting into consideration our tropical weather.
"The seeds we provide for local farmers are ready-to-use and are easily adaptable to the soil and climate in Nigeria, Ghana etc.
"If farmers and even non-farmers apply the seeds the way they are taught, there will be no complaint concerning our seeds.''
She also highlighted the contributions of the firm in boosting productivity in the seeds sector and the company's responsibility in training local farmers on proper application of the seeds.
"Mile 12 market in Lagos state is a proof of the impact we have made in the Nigerian seed industry; with the truck-loads of tomatoes coming from the North, East and West.
"Our seeds are naturally-packaged and are not genetically modified. We have both hybrid and open pollinated seeds as well.
"We have various types of seeds both for farmers and non-farmers.
"We organise trainings for local farmers across the country on how to adequately plant both crops and vegetable crops and get the desired yields.
"We have workshops and seminars where we train local farmers on cropping, farming and the fumigation aspect of cultivating healthy crop and vegetables.
"We also provide technical assistance to local farmers, to make farming easier for them. Most local farmers are not conversant with how to plant packaged seeds and the entire process involved,'' Igbo said.
According to her, it is not just about buying seeds; it is not about making money but to groom farmers on modern best practices in agriculture.
By Mercy Omoike