Iberdrola, a renewable energy outfit, has launched Carbon2Nature with the mission of developing high-impact nature-based solutions projects that reduce the global carbon footprint, improve biodiversity, and promote a sustainable economy.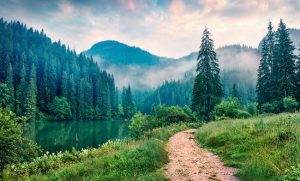 The company expects to capture and store in natural sinks more than 61 million tonnes of CO2, thanks to the promotion of ecosystem conservation and restoration projects in more than 100,000 hectares, mainly forests, but also coastal ecosystems (blue carbon) or agricultural soils. These projects will avoid emissions from their degradation, contribute to additional carbon sequestration and at the same time, promote multiple environmental and social benefits.
Its business plan focuses on regions where Iberdrola is present and where these nature-based solutions have significant potential, so that Latin American countries such as Brazil, Mexico, Colombia, Peru and Chile will host 80% of its projects, while countries in the northern hemisphere, such as Spain, the United Kingdom and Portugal, will account for the remaining 20%. Carbon2Nature is already working on the development of projects in Brazil, Mexico, Colombia, Chile and Spain.
All projects will be certified against internationally recognised quality standards, which will also validate their contribution to improving biodiversity, the well-being of local communities and other Sustainable Development Goals (SDGs).
Carbon2Nature underscores Iberdrola's commitment to a sustainable energy model in harmony with nature and people. This model is underpinned by two main objectives: to achieve net-zero emissions in all scopes by 2040 and to have a net positive impact on biodiversity by 2030.
The programme's ecosystem includes more than 7,500 start-ups, including unicorns – companies valued at more than $1 billion – such as electric vehicle charging solutions manufacturer Wallbox and Stem, which offers smart battery storage solutions.
Courtesy: Climate Action