The White House in the U.S. has directed most of its staff to wear face masks or face coverings at all times in the building. Observers have described the development as a major change of course for an administration that has consistently refused to follow guidelines of the Centres for Disease Control and Prevention (CDC).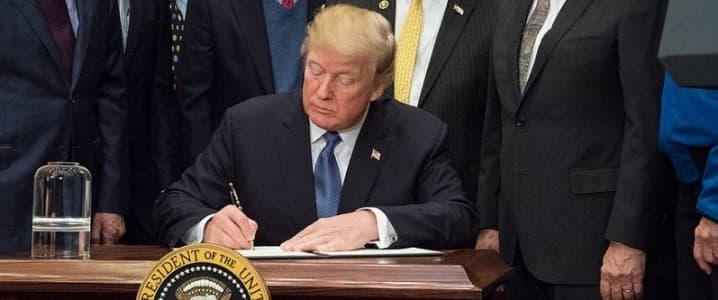 The new order, however, is not expected to apply to President Donald Trump or Vice President Mike Pence, according to The New York Times.
The request will apply to public spaces in the building and will not require staff to wear face coverings in offices.
President Trump, who has unapologetically defied guidelines from top health officials to wear a face mask, reportedly told his aides that he believes wearing one would "send the wrong message."
The internal memo, obtained by the Times, reads: "As an additional layer of protection, we are requiring everyone who enters the West Wing to wear a mask or face covering,"
The new directive comes after the White House was thrust into chaos last week after one of Trump's personal valets and Vice President Mike Pence's press secretary tested positive for the coronavirus.
"It is scary to go to work," Kevin Hassett, a top economic adviser to the president, told CBS' Face the Nation. "I think that I'd be a lot safer if I was sitting at home than I would be going to the West Wing."