Executive Secretary of the United Nations Framework Convention on Climate Change (UNFCCC), Patricia Espinosa, has said that the assignment of Fiji's presidency of the 23rd Session of the Conference of the Parties (COP23) to UNFCCC highlights the importance of addressing the vulnerability small island states.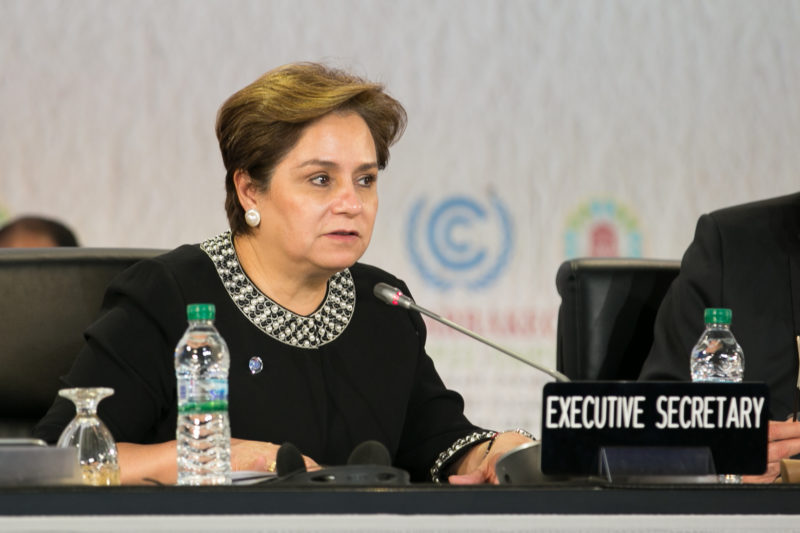 Espinosa, who made the remarks at the close of a three-day Planning Meeting for COP23 on Wednesday, February 1 2017 in Suva, said Fiji's taking on the role was a big move and a positive signal to the international community.
"I am actually very grateful to Fiji for having taken this big responsibility and its good news for the international community," she said.
According to her, it was appropriate for Fiji to take up the role as it was among those other small islands that are greatly affected by climate change.
"We are very impressed wth the way Fiji is preparing for the presidency and the fact that the Prime Minister (Voreqe Bainimarama) himself decided to take up the task of presiding over the conference is very important," Espinosa stated, adding that Fiji had the full support of the UNFCCC secretariat to perform its duties.
She disclosed that they were entering into a new way of actualising the conference and that they had already held various specific meetings to prepare for COP23, which is scheduled to hold November 2017.
Her words: "I think there is a lot of willingness and the leadership is very important to have the team organised. There is assurance that we are in the right track with the preparations."