Dr Femi Olomola is the 21st President of Nigerian Institute of Town Planners (NITP). In this interview with Kayode Aboyeji, he speaks on the implications of the recent United Nations report that projects that Nigeria will be the third largest country by the year 2050, why governments need to budget for planning activities and the plans by his administration to create units of jobs for town planners in the country.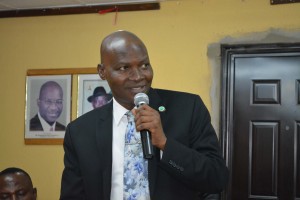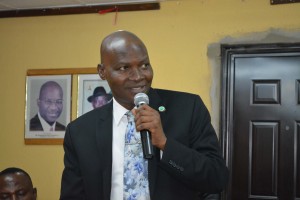 A recent report by the United Nations projected that Nigeria will become the third largest country in the world by the year 2050. As a town planner, what are the implications of this?
The implication is enormous. It has the implication for housing because when you are the third largest in the whole world, how do you house the people? Bearing in mind that with what we have now, we can't even house ourselves, and by the time the figure rises to what is being projected, it has implication for housing. It has implication for transportation. All these people will need to move from point A to point B. Even with our population now, we don't have any effective system of mass movement, so the implication for transport will be massive. It will have implication also for water supply; all the cities, millions and billions of people that will be added, they need to drink water on a daily basis. As at now, we can't even give sufficient water to the population we have.
Come to refuse disposal and collection, it is there as well, huge population, the tonnes and tonnes of refuse they will be generating, they have to be moved from one point to the other, they have to be transported and disposed of. Again with what we have now, we can't even manage it. It has implication for electricity consumption as well. With our small number now, we can adequately provide enough electricity for our need. Security implication is there, with a large number of people, crime rate will go up. With what we have, we can't adequately police ourselves, when the figure rises, God help us. The implications are in all ramifications. Even for education as well, we are talking of inadequate places for our children in the polytechnics, universities, primary, secondary and all phases of education. By the time we have that figure, you can imagine, there will be exponential growth. So the implications are overwhelming and they cover all sectors of our living. So the implication is very frightening.
As an urban planner, what would be your advice for the President Buhari-led administration in that regard?
One of the very fundamental problems we have even with this small population, why we can't even manage it, why we can't give them any good environment is because we don't plan. This is a country where nobody plans. Look at Lagos State, the so-called Centre of Excellency. How much of Lagos is covered by planning? Because when you don't plan, it is just funny, you wake up and you think things just occurred as if that is the way nature wants it. Look at simple human being, when you don't plan your life and you only live day to day, you will see chaos, you will lack focus, self-control will not be there. So the same thing happens in the urban centres, when there is no plan guiding the growth of anywhere, everybody building where he or she considers, so what we have at the end of the day is chaos.
The only way out is to ensure that, in line with our regulation, we have a law in Nigeria that says every square inch of land must be planned. It is there in the Nigerian Urban and Regional Planning Decree 88 of 1992. It is there, every square inch of land in this country must be covered with a development plan, master plan, district plan, local or regional plan as the case may be, so that all developments that are taking place are guided by that plan. We don't have them. If Lagos hasn't got it, you can imagine what will be the situation in other states where they have fewer resources and they don't even have the human capacity in terms of manpower to carry out plans, to enforce development control decisions and virtually country development.
The only way out is to further develop institutional framework for planning; let there be plan, let the plan cover every inch of land, let it be monitored, provide money to actually implement the plan, that is the only way out.
What exactly do you think is responsible for the lack of planning in the country?
The most important is that there is a lack of political will, which is number one. When there is no political will, it manifests itself in poor and almost zero budgetary allocation for planning. For planning we don't give enough allocation for it. Another one is that we don't even have manpower both qualitatively and quantitatively to actually carry out effective planning in the country. The third one is, we are a sort of funny society where the rule of law is not part of our culture. People will rather break the law, build without approval, carry out development without required approval and they think once they have done that they will be able to sort it out. So societal ways of life do not particularly encourage respect for the rule of law.
And again, I think another thing is our value system. A lot of Nigerians have not really seen an ideal environment. We were born in chaos, bread in chaos and we live in chaos. So when you are even talking of what I consider to be an ideal setting, environment people can even conceptualise it, they cannot understand it. Look at el-Rufai, he put some sanity in the planning system in Abuja, demolished a lot of illegal buildings and people hated him for that. When you are even trying to uphold the rule of law in our own country here, people don't particularly seem to appreciate you. The system here is, we are all born not to respect the law, government doesn't respect the law, politicians who makes the law doesn't respect the law, the average man doesn't respect it. Like I said earlier, the money is not there for us to have the kind of environment we are dreaming.
There is what I will call inconsistencies in the interpretation of plan; even where they are, in the few areas where there is development plans in Africa, they are not interpreted consistently, and they bend the rule. When it doesn't suit them they change the use of the land abruptly, illegal allocation, conversion of a lot of things that are not really in the interest of the society.
With the change slogan of President Buhari administration, what is Nigerian Institute of Town Planners doing in the area of legal framework and to ensure that there is compliance to all of these?
What we planned to do is these, one, when he became the Head of State, we sent him a congratulatory message, put up a one-page advert to congratulate him. As I'm talking to you now, we have a position paper of NITP which we have prepared to present to him, but we have not been able to see him because we believe he is too busy now with so many issues, and then he has not even got the ministers, we are all hoping that by the end of this month or early September as he promised, the ministers will be in place. We are of the opinion that it is when that is in place that we will now put in enough pressure to see the head of state and present our position paper. We think by the time he appoints ministers the work load on him will be a little bit less, at least he will have people to handle various sectors and I think at that point he will be able to listen.
In your acceptance speech as the NITP President, you said your administration would look into how to create at least five million jobs for registered town planners. What informed this?
Let me correct something, I didn't say five million jobs, I said five million units of jobs and what I mean by that is, we came up with this concept wherein a report is to be prepared called LUPAR, it is a Land Use Planning Analysis Report which in our opinion will be of valuable service to applications to Corporate Affairs Commission (CAC) for registration of companies; it will be of use to applicants who want to open a current account for their company in banks, it will be of use to our colleagues in government for approval of building permit, we are of the opinion that the Insurance companies will find it very useful in building insurance, we are of the opinion that the Department of Petroleum Resources of NNPC will equally find it useful and relevant in the issuance of development permit to their contractors to carry out some of their activities under their control.
So the list is endless, we have been able to identify about nine different areas where that particular report could be useful and that report shall be prepared by registered town planners. When I look at that number of use, I look at a report as unit of job and when I look at all these multi-various use which we have advanced for the report, I think nationally, we should be looking at something close to that five million or more units of jobs to be so created. I am sure that, in the next one month, a model of the report will be ready. We have made it the theme of our MCPDP all over the country, we have done it in Port-Harcourt, Ibadan and Kaduna, and it was very well received by our members, they commented over it, we are now sure of what and what will be the content of that report for each areas identified. Our plan is that, by the grace of God, it will become operational in 2016.
You mentioned the challenge of manpower earlier on. How do you intend to address that by the time LUPAR becomes operational?
What we have done through the MCPDP, we have in our opinion sufficiently build the capacity of our members so that they will be able to effectively discharge that particular responsibility in the preparation of the report. When I spoke early about the shortage of manpower both quantitative and qualitative, what I mean is that, if you look at the provisions, the law, in the Nigerian Urban and Regional Planning Decree 88 of 1992, wherein it was stated that every square inch of land in Nigeria must have a development plan to guide its development, if that provision is to be effectively carried out, by now Nigeria must have 3,200 development plans covering all different aspects of Nigeria as a way to guide development. If you look at it, that 3,200 plans once you prepare them, you need manpower to implement, enforce and monitor them. We don't have that manpower in Nigeria for now, unfortunately, even the once we have, they are not 100 per cent employed, back to what I was saying earlier that the political will is not there. Despite the fact that we need so many, even the ones we have, of what use are we making of them? A lot our members are on the street roaming about, no job, because government is not fully committed or they don't seem to believe planning is a critical product which they must provide for in their various plans.
What legacy will you like to leave behind as the President of NITP?
I will be happy the day any of all the people we have listed down, potential organisations that will use LUPAR, the moment they start adopting the system and integrating it into their own policy framework for all their own operational modalities, that is my vision. I want LUPAR to be one of the landmarks of my administration which I want to leave behind.
The other thing I equally want to say is that, during my tenure, we have so far tried as much as we can to promote internal democracy of the institute; we have done that very well. We democratise and gave a lot of power to the grassroots, our state chapter chairmen are very functional, they have a say in how we run the affairs of the institute, I am happy about that. But, of all these things, the one that is dearest to my heart is LUPAR which we are pursuing with all the energy we have.