The Federal Capital Territory Administration (FCTA) Education Secretariat has emphasised the need for the enactment of a legislation to mitigate the effects of climate change on the environment.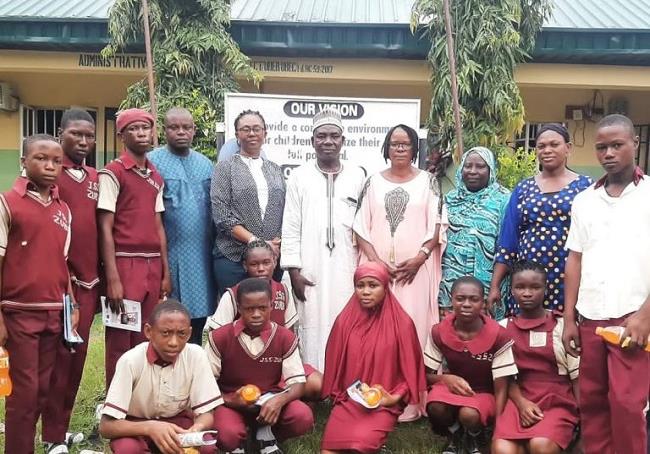 Acting Secretary of the secretariat, Alhaji Abdulrasak Leramo, made the call during a tree planting project at Junior Secondary School, Zuba, on Wednesday, September 22, 2021 in Abuja.
Represented by the Deputy Director, School Services, Dr Emmanuel Shu'aibu, Leramo said that the legislation was needed to stop people from indiscriminate cutting of trees.
"If anybody cuts down a tree indiscriminately, there should be a fine to be paid or prison term as the legislation will stipulate.
"That will definitely curtail indiscriminate cutting of trees, reduce the effects of climate change and protect our environment," he said.
The acting secretary said that planting of trees was one of the ways to reduce the effects of climate change, adding that planting of trees and shrubs in homes and communities would also control erosion.
"Trees are very important. We plant trees to provide shade which can save you from renting canopies, and most importantly, we plant trees to provide fruits to eat," he said.
Leramo, who said it was unfortunate that people were cutting down trees, advised that for every tree that was cut down, five should be planted as replacement.
The acting secretary advised the students to learn and imbibe the culture of tree planting as well as take the message to their various homes and communities.
Earlier, Mrs Josie Mudasiru, the President, Jam International for Vulnerable Children and Climate Change Initiative (JAM-Initiative), advised people to treat their environment with respect.
Mudasiru, who said that climate change was caused as a result of human activities, enjoined the students to ensure safe and clean environment.
"We should stop indiscriminate waste disposal, cutting of trees, rechanneling and blocking of streams and waterways.
"All these are what are affecting our environment ecosystem that resulted in emergencies," she said.
Also, Principal of the school, Malam Ibrahim Babba, who promised to ensure that the trees planted in the school were maintained, urged the students to extend the same gesture to other schools.
Responding on behalf of the students, Zubaida Ibrahim of Junior Secondary School One, said; "I didn't really know about climate change before.
"Now, I have learnt how my actions can be harmful to the environment."
By Salisu Sani-Idris