In his highly anticipated Senate testimony on Tuesday, Anthony S. Fauci, the U.S.'s top infectious disease expert, warned of avoidable "suffering and death," and further economic damage, if states reopen too quickly.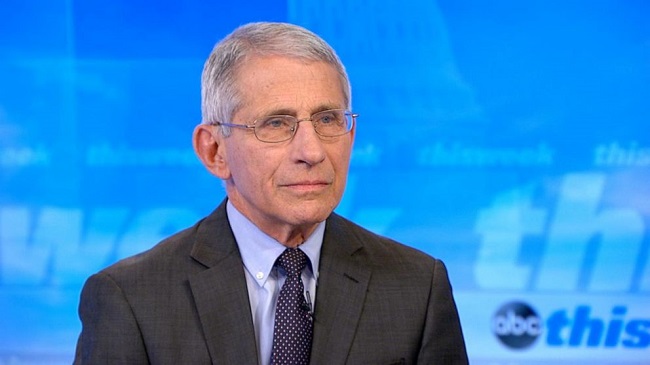 He also told lawmakers that the U.S. death toll is probably higher than the reported 80,000 because of the overwhelming stress the outbreak has put on hospitals.
If coronavirus establishes itself as a stubborn, endemic virus akin to influenza, the volume of vaccine available in coming years will fall short of global demand, public health experts say.
The scenario they fear most is a worldwide fight in which the vaccine is sold only to the highest bidders and nations where manufacturers are located hoard vaccines for their own citizens.
A veterinary school diagnostic lab in Oklahoma – which typically tests for diseases such as rabies in dogs and respiratory ailments in cattle – is running more covid-19 tests than anywhere else in the state. Some other animal labs across the country have also stepped in to help, but many have been thwarted by regulations.
House Democrats have unveiled a coronavirus rescue bill that would direct more than $3 trillion for state and local governments, health systems, a second round of stimulus checks and a range of other priorities. Republicans rejected the legislation even before they saw it, describing it as a liberal wish list that would go nowhere.
Senate Majority Leader Mitch McConnell (R-Ky.) said he was crafting liability protections for businesses instead. Meanwhile, the U.S. deficit has grown to $738 billion in April alone as the government's efforts to combat the outbreak led to massive spending.
Governors collectively have been widely supported by Americans for their handling of the outbreak, but a new Washington Post-Ipsos poll found that support falls short for those perceived as moving too quickly to reopen.
The contrast is most stark between Ohio, where 86 percent say they approve of the way Gov. Mike DeWine (R) handled things, and Georgia, where just 39 percent approve of Gov. Brian Kemp's (R) actions.