The Federal Government spent more than N9.5 billion for the distribution of farm inputs to farmers during the dry season farming, an official of the Federal Ministry of Agriculture and Rural Development, has said.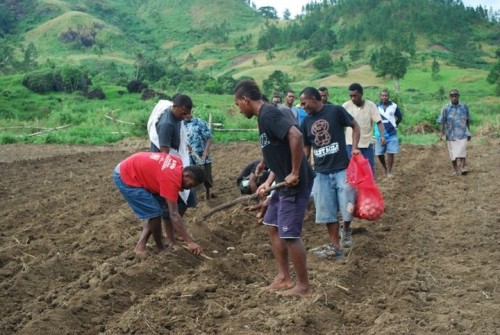 Ohiare Jatto, the Director, Farm Input Support Services Department in the ministry, said this while speaking with the News Agency of Nigeria (NAN) in Abuja on Monday, April 17, 2017.
Jatto said the inputs were distributed to no fewer than 458,498 farmers across 30 states of the federation between December 2016 and February 2017 dry season farming.
Jatto said the inputs were provided under the governments' Growth Enhancement Support (GES) Scheme to guarantee improved food production and security.
According to him, some of the inputs provided to the farmers include two bags of Nitrogen Potassium Phosphate, one bag of urea, one bag of organic fertiliser each, 25 kilogram rice seeds and 20kg maize seeds depending on the crop value chain.
The director said that the government under the GES usually paid 75 per cent worth of seeds and 50 per cent for fertilisers and pesticides while farmers settled the remaining percentage of the money.
He said the scheme attained 92 per cent success during the planting season.
Jatto said: "The dry season farming was very successful. We targeted 500,000 farmers and we were able to reach 458,498 farmers in 30 states. All the northern states and many southern states benefited.
"We only reached out to farmers that our funds were able to accommodate."
The director said that the Federal Government was also targeting no fewer than one million farmers to give inputs for the wet season farming.
Jatto said the reason for the delay in the commencement of the inputs distribution for the wet season was due to the delay in the passage of the budget.
Jatto appealed to farmers to be patient with the government, adding that the inputs distribution would begin as soon as the budget was passed.