The Food and Agricultural Organisation (FAO) on Thursday, July 25, 2019 warned that an outbreak of desert locust was looming in the eastern African region.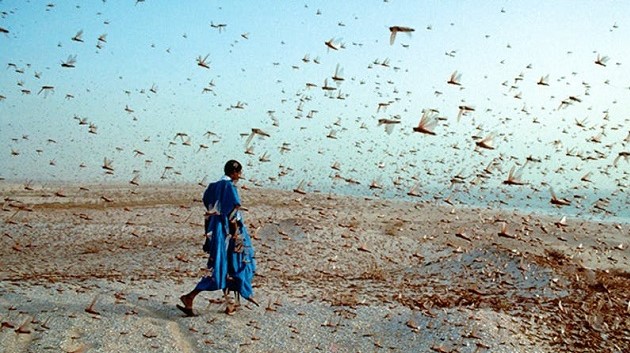 According to FAO, the desert locust is likely to invade Kenya by the end of this year in the absence of urgent interventions.
"Locust breeding that is being amplified by heavy rains can pose a serious threat to agricultural production in the region," FAO said in a statement.
The UN agency said that the pest could multiply and spread due to weather conditions hence causing damage to crop.
"This could result in potentially adverse impacts on the agricultural seasonal yields and local economies affecting food security and livelihoods of the populations in the countries concerned," said FAO.
Desert Locust swarms last invaded Kenya in 2007 and aerial control operations were required to bring the situation under control.
FAO said that mature swarms were seen at several locations during the past weeks, causing substantial crop damage in northeast Somalia.
It added that hopper bands are now forming along the northwest coast and probably in the northeast arising from eggs laid by the swarms and this could give rise to new swarms by about late August.
Meanwhile, FAO has initiated the process of purchasing additional equipment to increase the capacity of governments to respond to desert locus.
FAO has appealed to the international community to help build capacities in Eritrea, Ethiopia and northern Somalia that are equally threatened.
It called on regional countries to monitor the field conditions through regular ground surveys and undertake necessary control measures whenever they detect the insects.
Swarms of tens of millions of locusts can fly up to 150 kilometres a day with the wind and desert locusts (Schistocerca gregaria) live about three months, and a female locust lays about 300 eggs.
According to the organisation, a desert locust adult can consume roughly its own weight in fresh food per day that is about two grams every day.
A very small swarm eats the same amount of food in one day as about 35 000 people. Traditionally, swarms of desert locusts have been recorded down to their breeding areas in eastern Africa region and Yemen by September of every year.