The Food and Agriculture Organisation (FAO) of the United Nations says it will strengthen institutional capacity for improved data and information systems for policy planning.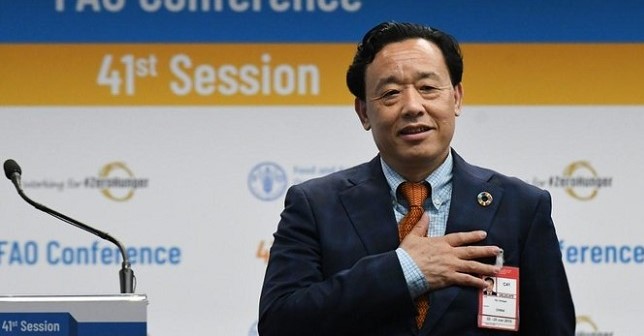 Mr Alphonsus Onwuemeka, FAO representative in Nigeria, said this at a workshop on data generation and analysis for agencies of government on Monday, June 7, 2021 in Abuja.
Onwuemeka said this would also help to track the Sustainable Development Goals (SDGs) in Nigeria.
He said that the move was part of the core mandate of FAO to help in strengthening the statistical systems of members' countries.
Onwuemeka said the project was to reinforce competencies of the Ministries, Departments and Agencies (MDAs) and similar institutions in selected three states and the FCT on data generation and analysis.
According to him, this is in order to ensure consistent and systematic data generation for improved planning and tracking of the implementation of SDGs.
He said that the training was coming after two phases of Train-the-Trainer (ToT) workshop which ensured that competent master trainers emerged for cascading such trainings to other stakeholders.
Onwuemeka said that data and statistics played major roles in providing clear objectives and numerical evidence on level of achievement of the programmes and flow of data and information.
In his speech, Mr Zubairu Abdullahi, Director, Planning and Policy Coordination Department, Federal Ministry of Agriculture and Rural Development, said that the intervention was imperative.
Abdullahi said that it was to enhance Nigeria's capacity for agricultural data generation for evidence-based policy formulation and project implementation.
He said that the Train-the-Trainer and phase two of the exercise were carried out successfully as a follow up to the needs assessments on ICT and Statistical Infrastructure earlier conducted.
Abdullahi said that he was sure that the training would enhance their ability to source for credible data, process and analyse into information for evidence-based decision.
According to him, the goal is to acquire human and material resources for the provision of reliable, consistent and timely statistical data in a user-friendly form.
Abdullahi said this was to ensure an effective planning, management and monitoring for the development of the agricultural sector of the economy.
By Bukola Adewumi