The Food and Agriculture Organisation of the United Nations (FAO), with funding from the Government of Japan, says it will address the worsening food insecurity and malnutrition in the North-East region of Nigeria.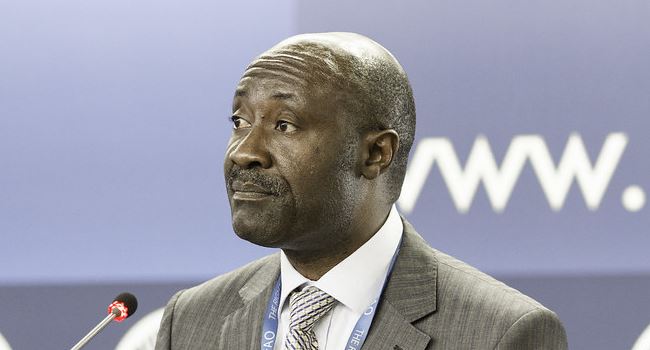 David Tsokar, Communications Specialist for FAO, made this known on Thursday, September 1, 2022, in a statement in Abuja.
Tsokar quoted Mr. Fred Kafeero, the FAO Representative in Nigeria and to the Economic Community of West African States (ECOWAS), as saying the result of the latest Cadre Harmonise Analysis led by the Nigerian government indicates worrisome food consumption deficiencies and malnutrition.
He said that the development risks severe food and nutrition insecurity, if immediate actions are not taken.
Kafeero said intervention programmes would enhance availability and access to fresh and nutritious foods and energy for cooking to improve food security, nutrition situation and protect target vulnerable households.
This initiative, he said, would align itself with the Sustainable Development Goals (SDGs) on food security and nutrition which are also in line with the second pillar of the Yokohoma Declaration of 2019 of deepening sustainable and resilient society.
He said the aim would also boost local production of nutritious foods among Internally Displaced Persons (IDPs), host communities and returnees, and also support the production and distribution of energy saving stoves.
He added that the step would reduce frequency of fetching firewood in bushes which is associated risk to women and to the environment in general.
He said the decade-long insurgency plus the lingering impacts of COVID-19 had intensively reduced the access of farmers to agricultural livelihood opportunities.
He said that these opportunities accounted for more than 80 per cent of the population's primary source of foods and household incomes.
To this extent, he said, about 49,000 people are to be reached by the project with a combination of interventions to meet the immediate food and nutritional needs of the most vulnerable beneficiaries.
He added that the fund from Japan would contribute to FAO's overall plan and funding requirements as contained in the 2022 Humanitarian Response Plan (HRP), which cuts across Borno, Adamawa and Yobe.
The initiative, according to him, targets to support the anticipated beneficiaries at the peak of the lean seasons to enable them to engage in their farm activities without disruptions.
He said FAO's sustained interventions in the North-East remain critical in restoring the livelihoods of the conflict-affected populations and hinged on the objective of improving food security.
He said the programme would also improve nutritional status among vulnerable and pandemic-affected households such as IDPs, returnees, women and girls in the region.
By Bukola Adewumi