California state officials will look into whether or not Exxon Mobil Corp. repeatedly lied to the public about what it knew about global warming and what it told investors. California Attorney General Kamala D. Harris says she will investigate whether the dishonesty amounts to securities fraud or the violation of environmental law.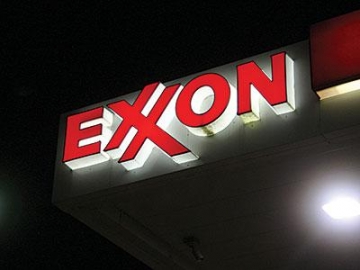 California Attorney General Kamala D. Harris is investigating whether Exxon Mobil Corp. repeatedly lied to the public and its shareholders about the risk to its business from climate change — and whether such actions could amount to securities fraud and violations of environmental laws.
Harris' office is reviewing what Exxon Mobil knew about global warming and what the company told investors, a person close to the investigation said.
The move follows published reports, based on internal company documents, suggesting that during the 1980s and 1990s the company, then known as Exxon, used climate research as part of its planning and other business practices but simultaneously argued publicly that climate-change science was not clear cut.
Those documents were cited in stories by reporters for Columbia University Energy and Environmental Reporting Fellowship, published in partnership with the Los Angeles Times. The nonprofit InsideClimate News also published several stories based on the documents.
Shortly after the news reports, Harris' office launched the investigation in response to the findings, the person said. New York's attorney general also is investigating the oil company as a result of the published reports.
Exxon Mobil did not respond to several requests for comment made by telephone and email.
A spokesman for Harris declined to confirm the investigation.
U.S. Rep. Ted Lieu (D-Torrance), who has called on federal authorities to investigate Exxon Mobil, praised Harris' decision.
Lieu said the investigation means that any damages won from Exxon Mobil could benefit Californians.
"I commend … Harris for taking this action," he said.
Lieu said he has sent letters to U.S. Atty. Gen. Loretta Lynch and the U.S. Securities and Exchange Commission calling for federal investigations of securities fraud and violations of racketeering, consumer protection, truth in advertising, public health, shareholder protection or other laws.
Lieu said he hopes the decision by Harris, representing a state with the eighth-largest economy in the world, will prompt other states and the Justice Department to investigate.
"I think this action will be taken very seriously by Exxon Mobil," Lieu said.
Richard Keil, an Exxon Mobil spokesman, previously said that the company denies any wrongdoing in regard to the climate-change reports.
"We unequivocally reject allegations that Exxon Mobil suppressed climate change research contained in media reports," Keil said in a statement issued in response to the letters sent in October by Lieu and Mark DeSaulnier (D-Concord). Keil issued a statement with the same quote in early November when the New York investigation became public.
Exxon Mobil continues to face calls from several current and former U.S. lawmakers for criminal investigations based on the media reports. They include Hillary Clinton, Bernie Sanders and Al Gore.
It is unclear what approach Harris intends to take in California's investigation.
Harris' office is casting a wide net and looking at a variety of issues, according to the person familiar with the matter.
Legal experts say the SEC requires that companies disclose the risks of climate change to their business operations but that the agency has taken almost no action to enforce it.
The moves by California and New York are seen as a step to fill that void.
Exxon Mobil already has received a subpoena for documents dating from 1977 from the office of Eric Schneiderman, New York's attorney general.
Schneiderman has at his disposal New York's Martin Act, a law that gives the state's attorney general broad power to prosecute companies for financial fraud.
Unlike federal securities law, the New York statute does not require the state to prove that a company intended to defraud — only that it misrepresented relevant information or withheld it from investors.
The law applies to any company doing business in the state.
By Ivan Penn (The Los Angeles Times)