The Director-General, Nigerian Conservation Foundation (NCF), Dr Muhtari Aminu-Kano, has called on the Federal Government and other stakeholders to avert an environmental catastrophe resulting from the extinction of species.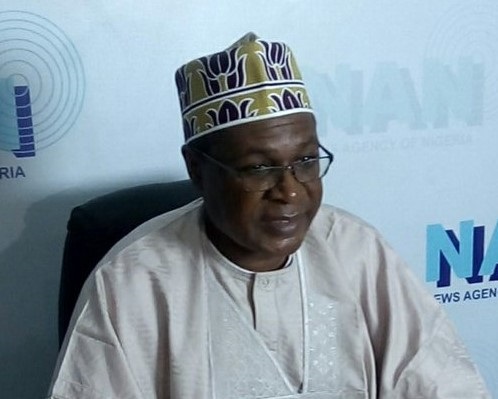 Aminu-Kano made the call in a statement on Friday, May 10, 2019 in Abuja.
"The essential, interconnected web of life on earth is getting smaller and increasingly frayed. About one million species are now being threatened with extinction and humanity is in peril," he said.
According to him, the Intergovernmental Science-Policy Platform on Biodiversity and Ecosystem Services (IPBES) recently released a statement titled: "Nature's Dangerous Decline 'Unprecedented'.
"IPBES is an independent intergovernmental body comprising more than 130 member Governments.
"The report revealed that nature is declining globally at an unprecedented rate in human history and the scale of species extinction has grave impacts on people around the world.
"So, the federal government should seriously work with stakeholders to tackle climate change challenges,'' he advised.
He said that some media organisations have exposed the sorry state of the nations' environment through their editorials.
The director general added that despite this outcry for the federal and state governments to take drastic steps and salvage the nation, political affairs receive the greatest attention at the expense of environment.
Aminu-Kano said that, at the moment, the nation has lost more than 90 per cent of her forest to degradation, urbanisation and exploitation.
However, he added that little or nothing is being done to restore it to, at least, 25 per cent as recommended by the Food and Agriculture Organisation (FAO).
According to him, the NCF is partnering with the University of Jos, through A. P. Leventis Ornithological Institutes (APLORI) in carrying out a survey on the Nigerian environment.
"We are using birds as indicators to determine the state of the Nigerian environment and the report of this study will be published in the third quarter of this year to suggest some possible solutions to environmental challenges.
"The report of the study, we hope, will provide policymakers with objective scientific assessments about the state of knowledge regarding the planet's biodiversity, ecosystems and their contributions to people,'' he said.
Aminu-Kano, however, expressed hope that if all stakeholders will work together in the fight against climate change all hope is not lost.
"If we as people commit ourselves to restoring the environment, preserving it for future by living sustainably, and implementing all the recommendations put forward to all levels of government and everyone begins to live sustainably, we stand a chance of reversing the trend and avoiding the disaster predicted by these studies."
By Ebere Agozie