Dental and environmental practitioners have underlined the need for the Lagos State Government to make a pronouncement in line with the global effort to protect children and breastfeeding mothers from the dangers of mercury in amalgam.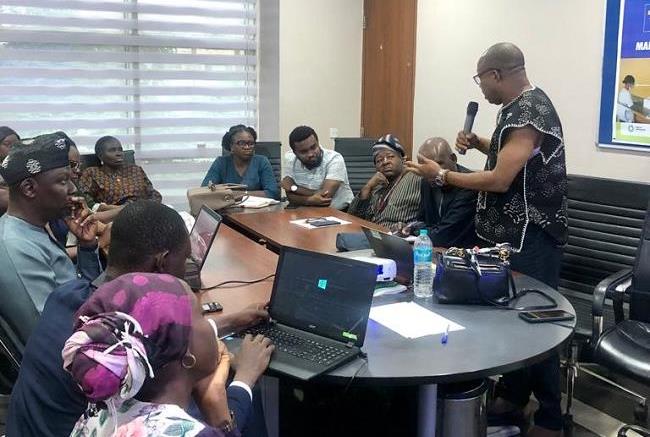 The experts, who made the submission at Alausa in Ikeja on Wednesday, April 19, 2023, at the close of a tripartite meeting towards the Implementation of the Children's Amendment to the Minamata Convention on Mercury in the state, stated however that a gathering of key stakeholders would probably precede the declaration.
Amalgam is a dental filling material that is 50% mercury, a neurotoxin and pollutant, and a health risk.
Some of the stakeholder organisations to grace the planned meeting were listed to include Lagos State Environmental Protection Agency (LASEPA), Lagos State Ministry of Environment and Water Resources, Lagos State Ministry of Health (LSMOH), Lagos State Ministry of Education, Ministry of Women Affairs, Ministry of Planning and Budget, Lagos State University Teaching Hospital (LASUTH), Lagos University Teaching Hospital (LUTH), Lagos State Health Insurance Management Agency, Primary Healthcare Boards, Standards Organisation of Nigeria (SON), and National Agency for Food and Drug Administration (NAFDAC).
"There will be an awareness creation, and everyone will have the opportunity to have a say," said Dr. O. O. Ayeni, Deputy Director, Family Health and Nutrition, LSMOH.
The tripartite meeting, which featured officials of SRADeV Nigeria/ World Alliance for Mercury Free Dentistry (WAMFD), LSMOH and Nigerian Dental Association (NDA), was aimed at creating awareness on the children's amendment to the Minamata Convention on Mercury in Lagos, as well as on national efforts to phaseout dental amalgam, and discuss an action plan.
The Minamata Convention on Mercury, which is aimed at protecting human health and the environment from the adverse effects of mercury, was on March 25, 2022, amended to call for ending amalgam use in children and women who are pregnant or breastfeeding.
"This implies global consensus that dental amalgam is not safe for children and other vulnerable populations – it is not safe in their mouths, and it is not safe in their environment," said Dr Leslie Adogame, the head of SRADeV Nigeria in a presentation at the tripartite meeting.
According to him, the tripartite meeting first held on July 13, 2018, at Gbagada General Hospital courtesy of the WAMFD, and which aimed to have a concerted approach to phase down Dental Amalgam in Lagos as well as to receive feedbacks and solicited views on the next steps towards the phase down of amalgam in dental practice.
While underscoring the need for continuous awareness raising among the policy makers and practitioners, as well as devising action plan towards the implementation of the children amendment in Lagos, Dr Adogame clamoured capacity development of the practitioners on the use of mercury free dental restoration.
He said: "Stakeholders should make an effort to phase out all amalgam use, stop the use of amalgam for children and all vulnerable population, and make this amendment a policy issues in Lagos state Ministry of Health."
Dr. Ayeni said: "It is very important that the Lagos State Government can key into this amendment. Being the State of Excellence, we should be at the forefront in this implementation. We should address the things hindering us – the bottlenecks – from achieving this target, and explore the way forward in the implementation in the state."