Strong action on climate change as well as legal migration routes for those affected by environmental disasters are needed to address climate-related migration, experts on Friday, November 22, 2019 said.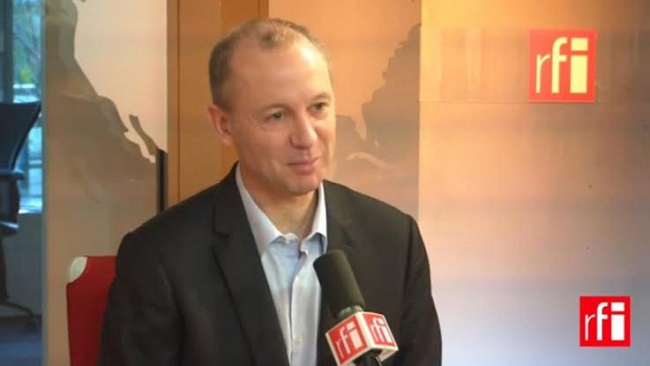 The "tipping point" for climate migration "is already behind us," Jean-Christophe Dumont, Head of International Migration at the Organisation for Economic Cooperation and Development (OECD), said.
"In the short term, extreme weather conditions… which we know are linked to longer term climate change already influence migration," Dumont told the Anglo-American Press Association in Paris, France.
For the moment, most of those displaced by environmental factors were moving within countries or to neighbouring countries, Dumont said, but the longer-term impact was still unclear.
"We can be clear that there will be more migration but to what extent and from where to where is still to be discussed," he added.
Dumont and Dina Ionesco, Head of Migration, Environment and Climate Change at the International Organisation for Migration (IOM), both said it was impossible to isolate environment-related migration from other causes.
"Climate change is always mixed with economic issues," Ionesco argued.
One problem was that there was no "global data" about the extent of climate-linked migration worldwide, she added.
"It's impossible… it's multi-causal, and in fact either you can say [it's] everyone or it's some (of them)."
Migrants might simply say they moved because they lost their job, she said.
She cited a recent IOM study in Mali: "Then you ask, why did you lose your job, and you realise because of desertification and change in rainfall patterns it has had an impact on jobs."
"If we don't invest in climate action there will be much more forced migration," Ionesco warned.
"Our key message is that it's not too late to address climate change but the window for action is narrowing fast," OECD Deputy Environment Director, Anthony Cox, said.
Carbon pricing, reforming fossil fuel subsidies and investment in innovation were all needed, he added.
He added there were "lots of good examples" that needed to be scaled up and replicated worldwide.
Mitigation measures could involve integrating nature into land use planning and, faced with issues such as flooding and sea level rises, building "the possibility of retreat" into urban planning, Cox said.
Humanitarian legal migration options as well as existing legal migration routes such as study and work visas were important in responding to climate-linked migration and displacement, Dumont said.