Some energy experts on Thursday, June 27, 2019 called for the creation of more power grids as panacea to solving the energy shortage in Nigeria.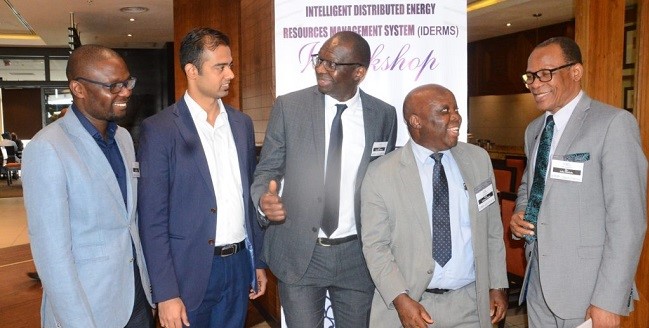 They made the call at a workshop by Intelligent Distributed Energy Resources Management Systems (IDERMS) in Lagos.
Participants in the workshop, with the theme: "Building Intelligent Energy Hub in Nigeria", included experts in energy development, investors, academicians and others.
The workshop focused on how lessons from smart grids, smart city could help Nigeria in developing the right use cases and business models that would open the energy market to the private sector.
The workshop, which was funded by the Manchester Metropolitan University, U.K., also aimed to stimulate collaboration with industry policymakers, academics at all level.
In his speech, Prof. Bamidele Adebisi from Metropolitan University said there was need to decentralise the power sector more in order to have optimum energy in the country.
"We need more mini power grids to solve the shortages we have in the power sector, sometimes; we always dwell too much on the problems at hand without harnessing the solution.
"Nigeria has enough resources to solve her power problem, but we need to start somewhere, that is the way to go.
"If we can get this energy in clusters, then we will be able to resolve some power problems.
"The energy problem in Nigeria is not what we cannot solve, but we need to be deliberate about it," he said.
Corroborating Adebisi, Mr Akin Ande called for a better data management to determine the level of energy consumption in the country.
"The country lacks enough data to show the real energy consumption in the country because there are lots of energy thefts here and there.
"Nigeria must look into how the energy consumption can be solved through accurate data which will necessitate the real power needed.
"Nigeria also needs to implement policies to harness the potential of renewable generation for wider impact.
"In data analysis, we need to apply Artificial Intelligence (AI) and Machine Learning (ML) combined with predictive models to achieve real-time control optimisation," he said.
By Olanrewaju Akojede