Experts in the engineering sector have called for sustainable solid waste management practices that are environmentally and socially acceptable and effective.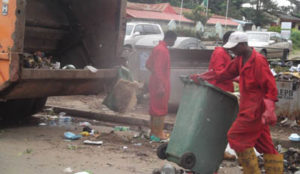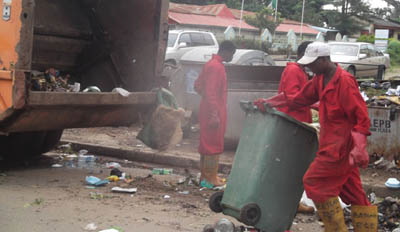 The experts made the call at the 2nd Distinguished Annual Lecture of Mr Gambo Jibrin in Abuja on Thursday, May 19, 2022.
The lecture was organised by the Nigerian Institution of Civil Engineers to honour Jibrin for his contributions in the development of the profession and the growth of the FCT.
The theme of the lecture is "Solid Waste Management: An Imperative for an Emerging City Development: Abuja FCT in Focus."
Prof. Suleyman Adeyemi, the guest speaker at the occasion, said what was in practice today was an uncontrolled solid waste mismanagement which was not sustainable.
"We now have to move from there to sustainable solid waste management, you know practices and starts from the home to the collection, to the transportation and then to what we do to control waste.
"Today, we don't throw away the waste, matter but now we dump everything around here.
"We should not be doing that; we should always have all the elements of the solid waste management that is from generation to separation.
"Because we can recover a lot of energy from waste, we must separate the land field for domestic, for industrial, for hazardous waste.
"We must not put them together in one land field. So, we must adopt the sustainable, integrated solid waste management practices which will be environmentally acceptable, socially acceptable, and effective," Adeyemi said.
He added that Nigeria and the FCT in particular should adopt the 3Rs, Reduce, Reuse and Recycle waste, adding that Sweden had almost achieved less than one per cent amount of waste using this methodology.
On Abuja waste management, he said there was the need to establish a waste recycling facility.
He added that every municipality ought to have a waste recycling centre and that people must be ready to pay for services rendered to them in waste disposal.
The President Nigeria Society of Engineers, Mr Tasiu Wudil, said solid waste was an issue that affects man and his environment and therefore we must enhance how solid waste should be managed and used as a valuable resource.
Commending the organisers of the lecture for recognizing to honour people that had contributed to the engineering profession, he called on everyone to embrace solid waste management and work out ways to convert waste to useful resources that is beneficial to mankind.
He was represented by the Deputy President NSE, Mrs Margret Oguntola.
In a keynote address, Mr Uche Orji, Managing Director of Nigeria Sovereign Investment Authority, said around the world, waste generation rates were rising astronomically.
According to him, the World Bank in 2019 said the world's cities generated 2.01 billion of solid waste, amounting to a footprint of 0.74 kilograms per person per day.
"With rapid population growth and urbanisation, annual waste generation is expected to increase by 70 per cent from 2019 to 3.40 billion tons in 2050.
"Compared to those in developed nations, residents in developing countries, especially the urban poor, are more severely impacted by poor waste management systems. In low-income countries over 90 per cent of waste is often disposed of in unregulated dumps or openly burned.
"These practices create serious health, safety and environmental issues. Poorly manged waste serves as a breeding ground for disease vectors, contribute to global climate change through methane generation, and have been found to promote urban violence.
"Managing waste properly is essential for building sustainable and viable cities, promoting healthier living, and supporting the drive towards a green environment.
Orji said there were opportunities in waste management and potential of waste-to-power not only in meeting a large amount of energy needs of Nigerian cities but also as a viable option for reducing carbon emission and transitioning to a green economy.
Dr Jang Tanko, National Chairman Nigeria Institution of Civil Engineers, said solid waste management was key to the FCT because the institution looked at the FCT as important being the capital of the country.
"We discovered that if this management is being implemented, it will help in reducing the menace of solid waste management in the FCT and of course by the extension in the whole country.
"Most of these wastes are generated because of population growth, in the suburb areas, by the time we set up institutions that will manage the waste collection and disposal the issues will reduce.
"How waste should be collected at least disposal point, collection points, so that at least these wastes are taken to appreciate designated locations." Tanko said.
Speaking, Mr Gambo Jibrin, former Executive Secretary FCDA and the celebrator, said in the plan for Abuja, there was a special arrangement for how solid waste and by extension liquid wastes was going to be managed.
"We felt it's important that we bring it up so that at least whatever it is we can get out of the discussion that will happen here it will help us  to see how best we can  up this issue of solid waste management.
"You will see people defecating just on the highways, you will see all manner of atrocities, the bigger one is the issue of blockage of our water courses.
"And some locations where you need to see the scenery a lot of garbage is thrown anyhow it ultimately spoils the aesthetics of the city," Jibrin said.
By Perpetua Onuegbu