A group of university professors on Monday, October 30, 2023, called for a multi-sectoral approach in providing alternatives to fuelwood to combat climate change.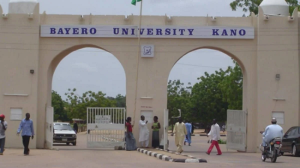 The experts, who spoke at a workshop in Abuja, recommended that stakeholders in the health, energy and environmental sectors should work together to provide alternative to fuelwood for cooking.
The one-day workshop was co-organised by the University of York, Bayero University Kano and University College London and was sponsored by the Royal Society London.
The workshop had the theme: "Improving Access to Clean and Modern Energy for Cooking While Reducing Land Degradation and Biodiversity Loss in Nigeria."
In his remarks, a Don, Prof. Aliyu Barau, said that a 2016 study by the German Foundation, Heinrich Boll, found that Jigawa, with its predominantly arid landscape, loses 300 trees a day to bakeries alone.
Barau, who is the Dean, Faculty of Earth and Environmental Sciences, Bayero University Kano, said that the picture was not remarkably different from most other states in Nigeria.
He said that the situation in Kaduna, Nasarawa and parts of the FCT was more distressing.
Barau noted that there are direct and complicated relations between overdependence on fuelwood for cooking and land degradation, biodiversity loss, environmental quality and human health, among others.
He stressed the need for partnership and cooperation between countries and organisations for implementing the Sustainable Development Goal (SDGs) and other global sustainability instruments and conventions.
"Rising prices of LPG (cooking gas) may also push more to resort to charcoal and fuelwood. Invariably, this situation exerts more pressure on our forest assets.
"It will have negative effects on national efforts geared towards landscape restoration, biodiversity and ecosystem services, climate action and other multidimensional challenges, vulnerabilities and risks.
"In my humble opinion, the onus is now largely on the various states and local governments to translate such actions locally. The civil society is also doing wonderful things.
"Anywhere and anytime, the success of every sustainability agenda started with knowledge-based inputs to support policy and decision-making support.
"Hence, I invite you all to actively participate in this workshop to enable us co-produce knowledge and ideas that will support your activities. Our team is committed to working with you all in the future," Barau said.
In her presentation, Prof. Lindsay Stringer of the University of York, United Kingdom, said that from research findings, a mixed solutions would be needed.
Stringer, who is a Professor of Environment and Development, said that analysis conducted in Kaduna, Nasarawa and parts of the FCT suggested that there was the need for a multi-sector approach.
"Systematic review findings suggest a mix of solutions will be required to address all fuelwood-related issues and challenges and trade-offs associated with each solution should be considered, considering health, livelihood, energy and environmental aspects.
"Remote sensing data analysis showed losses of 17,400 km of forest during 2000-2020 across the three study sites.
"Questionnaires across the three sites showed 94.4 per cent of responding households use fuelwood or charcoal for cooking.
"95.8 per cent of the household said they will be willing to use other sources of fuel if it will be available and affordable.
"People are willing to change but they need policy support and that cannot come from one sector, it needs a joint approach across different sectors," she said.
Stringer said LPG was the most commonly mentioned alternative, but added that there are arguments as to how clean the source really was in the climate change concept.
She recommended an active transition to non-biomass fuels (LPG, renewable electricity), breaking the link between energy and land.
The professor recommended electrification for cooking, LPG infrastructure, forest protection and enforcement,  forest livelihood options, and poverty alleviation.
Also, Prof. Jamie Carr of the University of York, United Kingdom, said that, for forest management to be successful, there must be public will for change.
He said that it would also require some form of special training for participatory forest management to be successful.
The expert added that there was the need for legal and regulatory frameworks and there must be government will for change.
According to Carr, if the government did not wish to do it, it will not be done; and when the government wishes to do it, it will require some enforcement of some kinds.
He said without addressing these challenges, the solutions for forest management may not be achieved.
By EricJames Ochigbo