A Water, Sanitation and Hygiene (WASH) expert, Mr Timeyin Uwejamomere, has called for the commercialisation of urban water supply services to improve access in the country.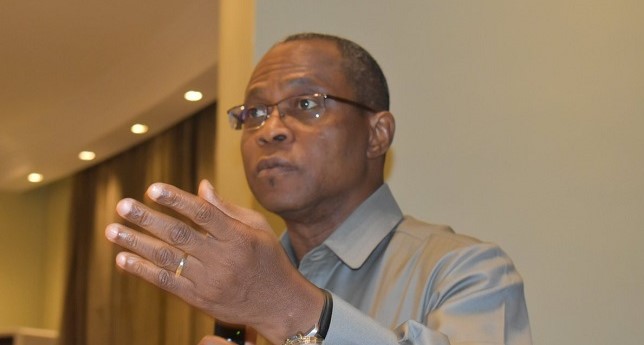 Uwejamomere disclosed that, in building efficient and viable WASH agencies, Nigeria must find a way to make the administrative and management systems of WASH agencies more effective.
He said commercialisation of these public water utilities would entrench service delivery and encourage cost recovery toward better access to water.
According to him, this can be achieved when the water supply agencies urban Water Boards are efficiently run, adequately funded and allowed to operate as commercial entities, rather than appendages of the civil service.
"Water agencies must be free of political interference and empowered to generate their operation and maintenance cost through revenues.
"Nigerian utilities have gone through very successful privatisation in recent years. I dare say the WASH sector is the next candidate for privatisation, Telecoms have done it, and Electricity is doing it.
"It is time for the water and sanitation utilities to be managed by the private sector, whether urban or rural.
"If for nothing else, this has the potential to eliminate the current blame game going on, with sector managers accusing their state governors of interference and undue controls.
"Private sector managers will have better control under independent regulatory guidance and oversight".
He said the nation's water agencies were poorly performing and grossly underutilised as assets are under-maintained.
He said that only 28 states of the 36 states and the Federal Capital Territory (FCT) had urban water utilities, 16 of which were functional and producing water for the people.
Quoting the 2019 WASH NORM reports, Uwejamomere said "these utilities are currently operating at 36.1 per cent capacity utilisation with huge regional variations, with only 41 per cent of water works from all state urban water agencies and FCT are functional''.
He noted that a quarter of new boreholes broke down in their first year of installation.
"Saying it was sad that to turn this around, sector managers often looked to government alone, rather than within their operations for funding they need.
"Lessons from the telecoms sector and the ongoing reforms in the power/electricity sector should provide us guidance on what we needed to do to revitalise capacity utilisation.
"The lesson is that sustainable asset optimisation can only happen if we find a way to tap into household expenditure on WASH.''
He said the 2019 WASH NORM showed that households invested N3.282 trillion ($11 billion) on WASH in 2018, with rural households spending $6.2 billion on WASH as against $4.2 billion by urban households.
"Water supply took N1.2 trillion ($4 billion) of this and we know, from the same report, that majority of households use self-supply."
He said a breakdown of the expenditure pattern for water supply shows that 77 per cent went to water storage, transport and treatment.
According to him, this is five times more than the estimated $600 million annual investment needed to turn the urban utilities around.
The expert noted that State Water Boards had the statutory responsibility for service delivery to produce, transmit, store, distribute and collect revenues for services, noting, however, a wide gap between their statutory functions and performance.
He said there was the need for transparency in utility operations to bridge the disconnect between the agencies and the public they were created to serve.
"This disconnect is further seen in service delivery where customers are given estimated bills because most water boards do not run commercial systems with monitored meter readings."
By Tosin Kolade