President, Society for Conservation and Sustainability of Energy and Environment in Nigeria, Dr Uzodinma Adirieje, has urged the Federal Government to make gender sensitive and pro-poor policies to mitigate climate change impact.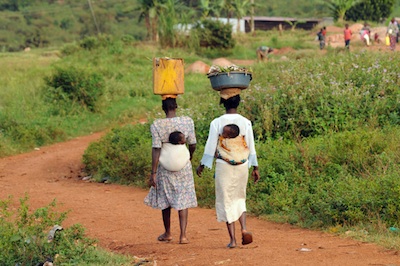 Adirieje in an interview with the News Agency of Nigeria (NAN) on Thursday, June 27, 2019 in Abuja, said government should ensure implementation of the Sustainable Development Goals (SDGs) to address the impact of climate change.
"Those SDGs as far as climate change is concerned are SDGs 13, 14 and 15.
"We need to increase our efforts to conserve our biodiversity, protect and sustain our ecosystems and mitigate the impact of climate change on rural people, the poor, and on women especially.
"We need to bring up gender sensitive approaches to these impact mitigation and climate change control.''
He decried the growing rate in the impact of climate change due to uncontrolled human activities on the ecosystem.
Uzodinma urged and urgent response to end the felling of trees which according to him posed a threat to the ecosystem.
"We need to do that because if you have heard, some of our ecosystems are already changing to what we are not used to.
"Some places when the trees are felled, the plants that come up there are no longer those trees that were felled, and this is a problem.
"Some of these plants may now become problems on their own that do not offer the benefits of the tress that were felled, and it becomes a problem on its own.
"We need to generate national approaches anchored on national polices that ensure we are approaching these issues in gender sensitive, pro-poor manner."
By Okeoghene Akubuike