An environmentalist, Mr Taiwo Adewole, says the the review of the Lagos State Environmental Law 2017 is long overdue.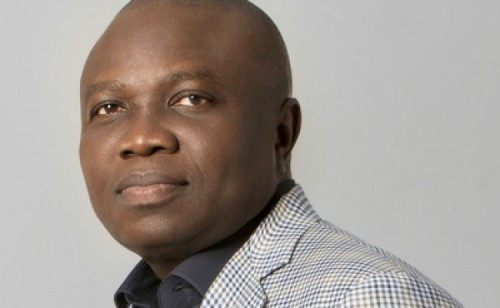 Adewole, Chief Executive Officer of Taiwo Adewole and Associates, told the News Agency of Nigeria (NAN) on Friday, November 2, 2018 in Lagos that the 2017 Environmental Law was done in a hurry.
He said that the previous Environmental Law was done to favour of Visionscape Sanitation Solutions and the state lawmakers had seen the flaws and now want to set the record straight.
"There are a lot of flaws because it was rushed and passed into law just to favour Visionscape, all in the name of Pubic Private Partnership (PPP)," the environmentalist said.
He said that while reviewing the law, the aspects of first line charge payment to Visionscape and total scrapping of the Private Sector Participants (PSPs) should be investigated.
According to him, the area of introduction of Waste Collection Operators (WCO), which is selective of some selected PSPs, and killing of the Lagos Waste Management Authority (LAWMA) should be reviewed.
"The new law should give all opportunity previously given to Visionscape to the PSPs in terms of PPP and funding based on first line charge and signing of bonds for the indigenous PSP/investors," he said.
NAN reports that the Lagos State House of Assembly on Thursday began a three-day retreat to review the state's Environmental Law and nine others, to meet global best practices.
The Speaker, Mudashiru Obasa, said the House was committed to moving the state forward with realistic laws.
Obasa said that, to move Lagos State forward, there was the need to put in place laws that were enduring and in conformity to the interest of the people.
"We must restructure them (selected laws) and introduce new laws where applicable. We need laws that can satisfy the interest of our constituents.
"In our parliamentary business, we need to pick laws that we have passed and see areas we need to tinker with, so that we continue to do what we were elected for," he said.
Obasa said that Lagos had a good environmental law in place but had problems with the implementation.
"We are here because people raised eyebrows over some aspects, and we want to see how we can amend them.
"We have brought in people who have served as commissioners, as insiders, to tell us what is wrong with the laws and what we need to do.
"We will continue to review our laws. It is by going through them regularly that we will prepare our state for a better law.
"Even if a law was passed yesterday, we can come around to review it today," he said.
By Florence Onuegbu