Lagos-based real estate development practitioner, Mr Ejike Orabuchi, has appealed to all tiers of government to deal with corruption affecting mass housing delivery initiatives for Nigerians.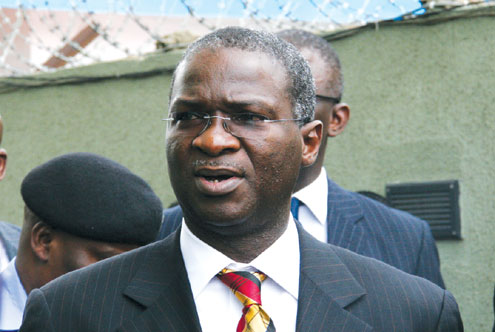 Orabuchi, Chairman of Mecfot Homes and Properties Ltd., made the call in an interview with the News Agency of Nigeria (NAN) on Sunday, December 24, 2017 at Fagba, Lagos.
He spoke during the company's end of year party/awards ceremony and land auction programme.
Orabuchi said that although the problem of housing deficit was multidimensional, he noted however that bureaucratic bottlenecks by politicians for personal gains is a major factor.
He said that most politicians were into the real estate business and usually exploited the opportunities to build mass houses to their advantage for selfish gains.
"The only way government can provide mass housing is to erase corruption, if politicians decide to work honestly for the good of citizens, Nigeria will be transformed.
"There is need for more people to support the housing initiative as government alone cannot provide solutions hence the mission of Mecfot Homes and Properties Ltd. to confront the challenges.
"Our vision is one man, one home. We are here to help people find a home. We cannot leave the housing needs of Nigerians for government alone because there is a huge deficit.
"My advice to people is that they should start first by acquiring genuine land and build gradually,'' he said.
He added: "A bottle of beer costs about N250 about the same amount needed to purchase a block, imagine how many blocks those who can curtail their drinking habits could buy daily."
On the company's land auction, Orabuchi said the exercise was aimed at reaching out to the poor and vulnerable in the society.
He said that the company had a vision of providing a home for every citizen by 2020.
Mrs Taiwo Ejike, the Managing Director of the firm, said they came up with the over 2,000 per cent crash in land prices as part of its annual social responsibility to the society.
"Today we have touched many lives, last year we gave out 36 plots in choice areas in Lagos to widows and the less privileged to give them hope of owning houses.
"This year we came up with this strategy of land auction to touch more lives, that is why you can see land for as low as N50,000 in some of our estates.
"We identified the fact that in Lagos the major problem is that of obtaining genuine land due to the activities of land grabbers.
"We want to make more people happy by giving them homes," she said.
Some of the beneficiaries of the firm's projects, appealed to them to sustain the initiative of providing more homes.
Mrs Christiana Showole, a retired civil servant who engages in petty trading, said: "This is the third land I am subscribing for today, I have bought two in the past, a quarter plot at Sokoto Estate in Atan and half plot at Mowe Ofada."
Mr Ridwan Aminu, a technician in Aluminum Village in Dopemu, Lagos, said: "I see the faithfulness of the company to help those who do not have much money but are eager to build."
NAN reports that an award of excellence for his contributions to the firm and real estate development in Nigeria was given to the company's patron, Dr Acho Orabuchi.
He is also an Adjunct Professor at Paul Quinn College Texas, USA.
Also Miss Idowu Abosede, a staff of the firm in the Fagba branch, received an award for being the best branch.
Responding on behalf of other recipients, Orabuchi said: " I'm humbled that the company considers me worthy of this coveted award.
"I'm delighted and thrilled to accept this award on behalf of Nigerian pensioners who are suffering tremendously due to lack of payment.
"I want to use this opportunity, particularly during festive period to bring to fore their untold sufferings. Many of them may not have anything to celebrate for during this period.''
By Grace Alegba