An agrometeorologist, Dr Adewale Adetayo, has recommended mitigation and adaptation strategies as part of measures to reduce the effects of climate change on the environment.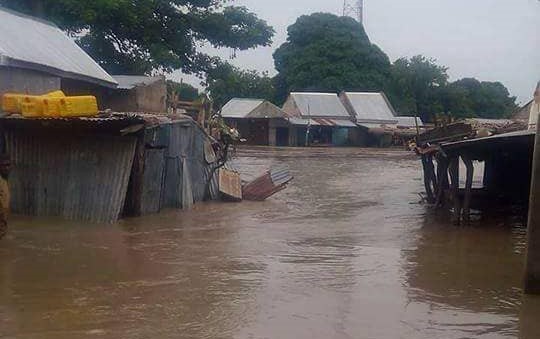 Adetayo, who works at the Institute of Agricultural Research and Training (IAR &T), Ibadan, Oyo State, made the recommendation in an interview on Thursday, January 21, 2021 in Ibadan.
He said mitigation was designed to reduce the severity or/and prevent the global warming phenomenon while adaptation strategies were aimed at assisting the vulnerable to cope with and reduce the effects.
According to him, mitigation strategies include improved practices in agriculture and forestry, reduction of fossil fuel energy utilisation and switching to cleaner renewable energy sources.
The expert added that mitigation strategies included ensuring energy efficiency in industrial, residential and commercial areas, and restructuring urban planning and development (especially transportation and buildings).
According to him, adaptation strategies include sustainable soil and water resources management, use of drought-resistant crops in agriculture and rainwater harvesting in drought-prone areas.
He said that adaptation strategies also included more spending on irrigation, avoidance of vulnerable areas for housing, and use of better flood defences.
Adetayo, a Research Fellow, said that for a country like Nigeria that is highly vulnerable to effects of climate change, understanding farmers' responses to climatic variation would be crucial.
He said that it would help in designing appropriate coping strategies.
"The records of socio-economic losses incurred as a result of extreme weather and climate conditions show increasing trend in the financial losses.
"The country needs further assistance from agricultural research institutes on appropriate technologies on sustainable soil-water management vis-a-vis building capacity for research relevant to society.
"Encouraging involvement of private corporations in funding climate research for societal benefit, integrating climate knowledge into educational curriculum and integrating climate knowledge into development planning by the three tiers of government, are all paramount," he said.
The agrometeorologist said that all races, colours, religions and continents had in recent times experienced calamitous incidents such as flooding, droughts, desertification, hurricanes and glacier melt.
According to him, African countries, such as Nigeria, with economies largely based on weather-sensitive agricultural productions systems are particularly vulnerable to climate change.
Adetayo noted that agriculture, feeding the entire human population, was also under threat due to climate change.
According to him, the impacts of climate change are particularly high for the poor who are most vulnerable and tend to live in environments that are most susceptible to droughts, floods and other extreme weather conditions.
He said that climate change could severely undermine their growth and development prospects, thereby slowing down government's efforts toward sustainable development goals and reduction of hunger.
"Just as the climatic changes are affecting agricultural productivity, the steadily increasing human population has led to a rise in the demand for food; therefore, more land comes under agricultural cultivation, hence, more pressure on natural ecosystem.
"The overall agricultural productivity could decrease during the next century, leading to hunger and malnutrition in vulnerable areas.
"Thus, there is a need to ensure that agriculture and agricultural practices adapt to the changing climate to ensure food security for human survival," he said. 
By Chidinma Ewunonu-Aluko