An economist at the National Institute for Legislative and Democratic Studies, Dr Terfa Abraham, has recommended planning and implementation of gender-responsive projects to meet the needs of vulnerable persons in the society.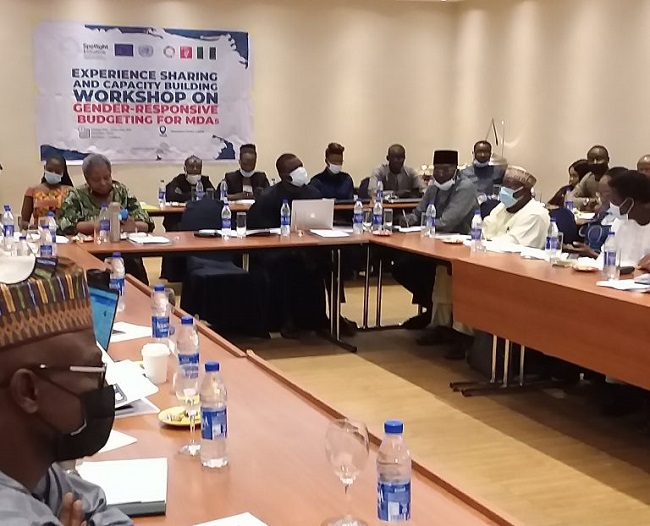 He made the recommendation on the sidelines of a capacity building workshop for legislators and policy makers and clerks of the National Assembly, on Saturday, October 9, 2021 in Lagos.
The two-day event, which ended on Saturday, was organised by Yiaga Africa.
The theme of the programme was "Experience Sharing and Capacity Building Workshop on Gender-Responsive Budgeting".
Abraham said that gender-responsive budgeting (GRB) is about planning for groups that will ordinarily be excluded from the budget, if they are not deliberately targeted.
"These include women, girls, victims of rape, persons with disabilities, aged persons, young persons; generally the vulnerable aspect of the society.
"For a particular state, GRB may be budgeting for bringing back boys to school, for another state, it may be bringing back girls to school," he said.
According to him, if projects are not programmed deliberately to target them, the normal budgets planned will exclude these sets of people.
Abraham noted that the budget will not account for needs of women, who are victims of flooding or left-handed students when providing desks for students, except they are deliberately targeted.
He further recommended what he referred to as the bottom to top approach to budgeting, designed to ensure that the budgeting process is participatory. You get them to identify their needs, then bring it into the budget.
"That in itself is inclusive and if inclusive, becomes gender-responsive because inclusive budgeting will not leave out any group of the society," Abraham said.
By Joan Odafe and Rukayat Moisemhe