An architect, Mr Amos Alao, has called for the adoption of landscape architecture and greenery to curb the growing climate change effects in the country.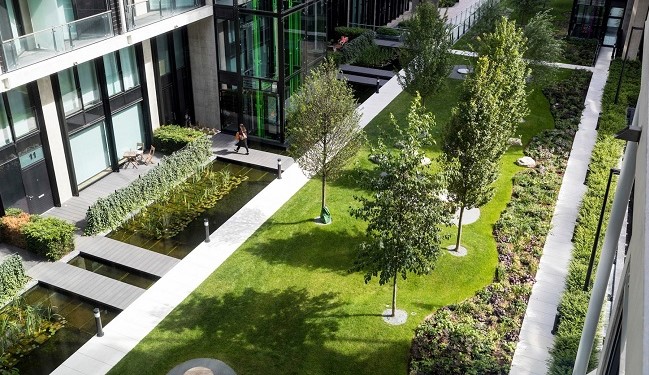 Alao, a landscape expert and environmental sustainability enthusiast, made the call in an interview on Wednesday, October 14, 2020 in Lagos.
He said that the practice of landscape architecture could help mitigate climate change effects.
"Climate change mitigation in landscape architecture is concerned about the reduction or complete removal of greenhouse gas emissions from the atmosphere and the creation of coping mechanisms to adjust systems to withstand climate change impacts.
"With more trees in the environment, there will be less dependence on artificial cooling systems.
"To help mitigate climate change effects, landscaping architecture and plans should include regulations for urban trees and be enforced, monitored and evaluated.
"More allocation for green spaces should also be the goal for urban planning authorities.
"Interestingly trees have more impact on climate change than flowers because of their height above ground and crown," the architect said.
Alao also called for a reorientation of Nigerians to imbibe landscaping architecture practices such as trees and flower planting, not just for aesthetics, but for protection of the environment.
He also called for the enforcement of landscape architecture laws and policies to ensure compliance and the punishment of defaulters.
"I dream of a day when Nigerians will see the need to protect trees and take the fight of tree preservation to the government.
"The benefits of a landscaping architecture to man cannot be over emphasised; it is beyond creating an aesthetic environment to man, using nature.
"The aspect of growing gardens with natural fruits, devoid of genetic modification, is fast catching up in urban areas and the need to eat green has become a mantra for many countries in the world,'' he said.
Alao, however, pointed out that landscaping regulation was not being enforced yet in the Nigeria building plan.
He added that most agencies practice enforcement at macro levels, which was not followed to the latter.
"With the popular phrase `Return of Investment Per Square metre' in real estate circles, most housing developments do not follow the stipulated 60 per cent residential development and 40 per cent landscape development.
"An act needs to be enacted to punish erring offenders who contravene the landscaping law and stiff penalties and fines meted to deter defaulters,'' Alao said.
By Mercy Omoike