An agriculture expert, Mr Ismail Olawale, has called for the training and equipping of farmers on soil profiling and composition to boost their harvests.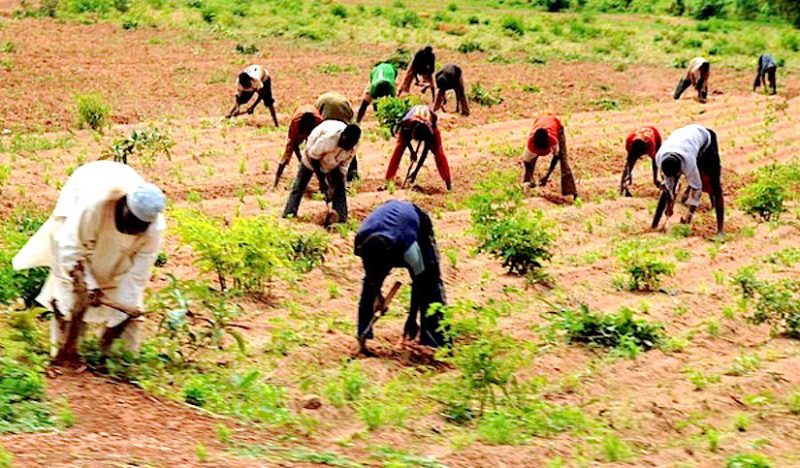 Olawale, a fellow at the National Agriculture Extension and Research Liaison Services (NEARLS), said this in an interview on Wednesday, March 31, 2021 in Lagos.
He noted that local farmers had from time past applied traditional measures in soil enhancement and preservation but with the issues of climate change, they would need more assistance and training.
According to him, to get the best of the soil and better yields for their crops, the local farmers need to understand the composition of the soil in the farmlands.
He noted that farmers had been doing well with the traditional ways of preserving soil nutrients, but the traditional ways had their limitations.
"However, with the adverse effects of climate change and other variables, it is not easy to cope with these indigenous practices.
"We should put in more efforts to make sure information is available to our farmers on the changing nature of Nigerian soil.
"Soil depletes in its components due to changes in rain pattern, excavation, climate change effects, industrial activities and land grabbing.
"After these activities, it takes long for the soil to regain its original components for good cultivation of crops," he said.
Olawale also called on the framers to reach out to agriculture research institutes and experts to enable them maximise the best of their farmlands.
He said that one of the traditional ways of replenishing the soil and making it more fertile was through the rotational cropping system.
"However, if the soil composition of any farmland is not rich, there is little rotational crop farming can do for the soil.
"Local farmers should contact the National Farmers Helpline center at NAERLS to help on soil profiling.
"There are experts on soil enhancement and composition that can provide appropriate answers and information on soil composition in order to help farmers get better crop yields.
"The technicality in handling soil composition for local farmers may demand site seeing. The experts may need to visit the farms so they may not be able to afford it.''
According to him, services of the extension officers are free, but they may not be able to reach all local farmers.
He noted that farmers could access professional help in research institutes in the part of the country where they reside.
"We have agricultural research institutes in the north, eastern and the southwest areas of the country," Olawale said.
By Mercy Omoike