Lagos Coordinator, Nigerian Institute of ICT Engineers, Austyne Duru, has called on the government to guard the nation's telecommunications infrastructure against the adverse effects of climate change.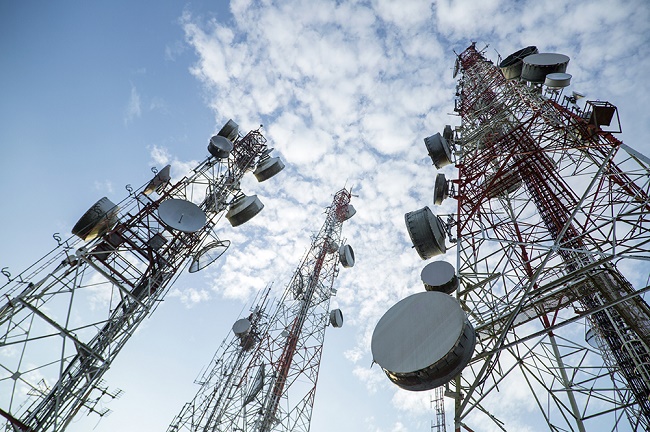 Duru said in Lagos on Saturday, December 31, 2022, that the protection would always enhance effective service delivery.
According to him, the advice is necessary because typical universal terrestrial radio access network (UTRAN) signals are transmitted on the ultra-high frequency (UHF) channels which can be affected by atmospheric factors like high temperature, heavy rain, and air pressure (wind).
"The above is impacted by climate change which increases temperature, rainfall and wind speed hence causing degradation and disruption of service in severe cases," Duru said.
He said the effect of climate change could be mitigated using wired communication systems, increased number of communications stations, and use of lower frequencies for wireless communication systems.
He said the use of wired communication in the form of optical fibre cabling as exemplified by Lagos State Smart City Project and the Nigerian Communication Commission's (NCC) DigOne Initiative would help.
Duru said when fully developed by 2030, the wired cable infrastructure would serve as the country's new reliable communications system.
He said that to build a reliable mobile communication system required that miniature cell sites were built at close proximity.
Duru said this approach would improve quality reception for subscribers.
He also advised the Federal Government to retrieve part of lower frequencies currently used for maritime, and broadcasting services, as such radio channels could be redesigned for mobile and wireless communication systems.
"In addition to these, communication system infrastructure must be built for resilience by duplicating hardware in different locations, including renting servers outside the country.
"By doing this, service will continue to be provided even in cases of natural disasters such as flood and fire devastation that affects the data centres or core network equipment that processes communication for subscribers," he said.
By Okuanwan Offiong